Save digital flip ebook as Screen Saver
Question
I notice that there are many output formats in FlipBook Maker. All of them are very helpful. Now my question is: what is the use of Screen Saver? Whether it means I can set flipbook as a windows screen saver?
Solution
Yes, you are right. You can make screen saver from designed flipbook with A-PDF FlipBook Maker. Follow below steps to learn how to make it.

1. Launch: download->install->launch A-PDF Flip Book Maker (free download here) program
2. Make digital brochure: import PDF and design its background by choosing template and theme 3. Set Screen Saver: click "Publish->Screen Saver" to open its dialog, name for it (For example: Flipbook) and then create

4. Install Screen Saver
. Right click "Personalize" on windows desktop . Single click "Screen Saver" and then choose "Flipbook" option . Click "OK". When your computer donot work for a long time, the screen saver will be pop-up to save your power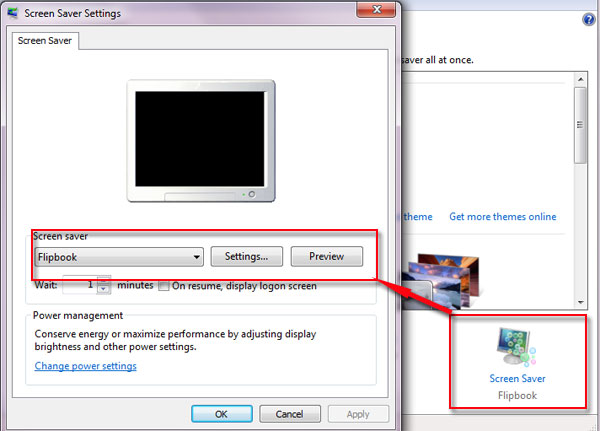 Related products
We always like improving our products based on your suggestions. Please send your feedback (or ask questions) to us in the contact page.