What is the easiest way to add page number to the new PDF file while converting Word to PDF?
Question
I have some MS Word documents that I want to convert to PDF files, but there is no page number in the Word documents, is there any software that allows me to add page number to the PDF files generated from Word documents?
Solution
You can try A-PDF Word to PDF. This easy-to-use software does not only enable you to batch convert MS Word documents into PDF files, but also allow you to add page number to the created PDFs very easily. And below I will show you how to add page number with A-PDF Word to PDF:
Step 1: Add MS Word Documents
After you start A-PDF Word to PDF, you will need to select a convert mode: Batch Convert Mode, Hot Directories Mode and Command Line Mode. Below I will take Batch Convert Mode as an example. After you select a mode, click "Next".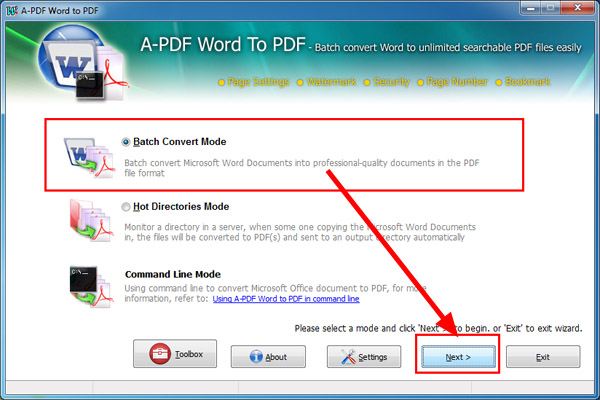 And in the next screen, click "Add" or "Add Folder" to add PDF documents.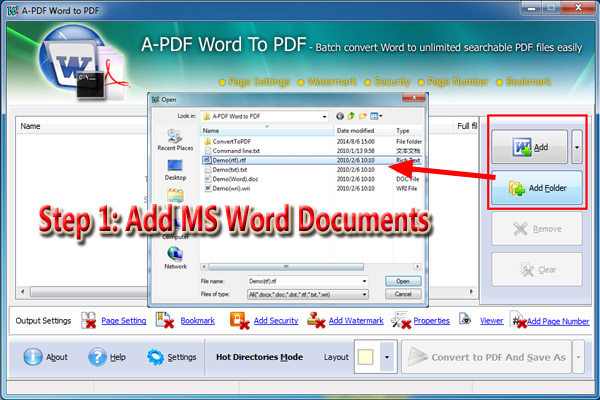 Step 2: Add Page Number
Click "Settings" or "Add Page Number" to open "Page Number" tab. Check "Add page number to output file" option and customize settings for page number: set start page and end page; select a number type; set page number position; add prefix; select font type, font size and font color. And save the settings.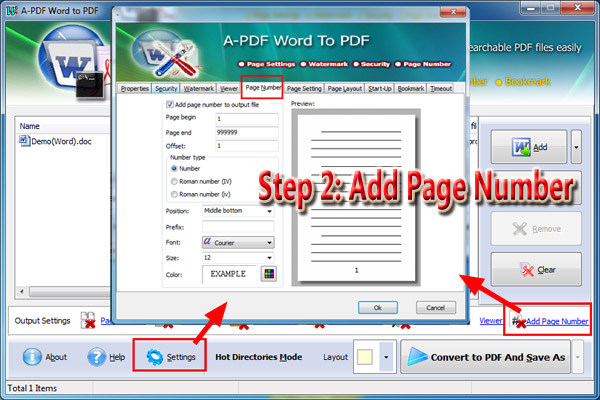 Step 3: Convert Word to PDF
Click "Convert to PDF And Save As" button to convert Word documents to PDF files.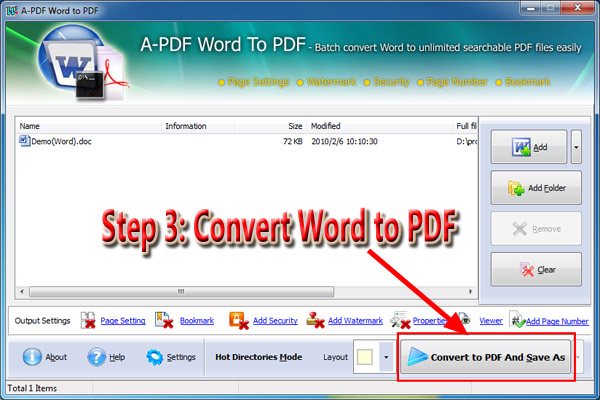 Related products
We always like improving our products based on your suggestions. Please send your feedback (or ask questions) to us in the contact page.