What Steps Are Needed to Make Flip Page Books?
Question
Although, you have got a flipping book maker, but you may not know the exactly methods to make an attractive flip page book. In the next instruction, we will see steps of making page flip books with flipbook software!
Solution
Firstly, you should free download the A-PDF FlipBook Maker, and please sign in with your Email account;
Secondly, prepare an Office or PDF file to make your related flip page books, if you have lots of Images, you can directly only import your Images to get a flipping album;
Everything have been done, you can start the flipping book conversion:
1. Import required document into flipbook software;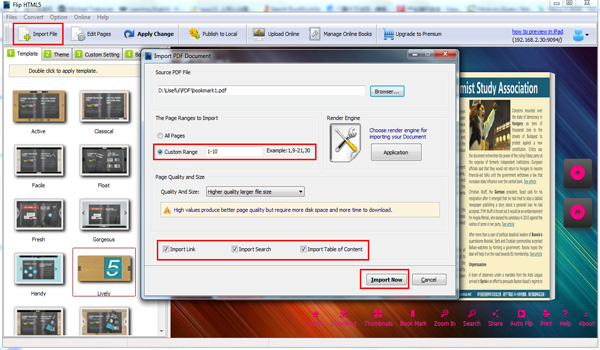 2. After importation, you must be surprised, it is flipping book already, well, you can still do lots of customized settings for your flip page book. Try to change template and theme;
3. Customize background and any buttons on the toolbar by Custom Panel settings;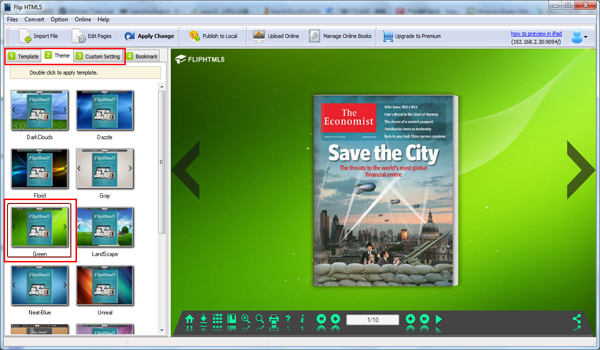 4. You get really individualized flipping book, but if you need more amazing content, you can also try the higher level feature of Edit Page, which will let you put YouTube or Vimeo videos, adding text info, embedding sound files, inserting Image or Flash and circling printable areas;
5. Also maybe you do not want to add these stuff, then you can output or publish your page flipping book;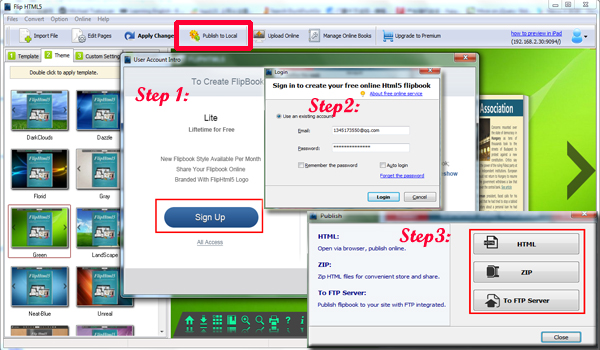 Upload online your flipping page book is a free service to let people who has no personal website to upload their masterpieces.
Related products
We always like improving our products based on your suggestions. Please send your feedback (or ask questions) to us in the contact page.