Why do we need N-up Page software?
Question
Hi, I want to make a wonderful booklet. And now my problem is I can't find a way to make several PDF pages show in single page of my booklet. Is there an easy-to-use PDF tool to make it work?
Solution
If you are a publisher or editor, then you may need to make several PDF pages show in single page for reading conveniently. As we know that, PDF file is not easy to edit and compose. In this case, if you get a really wonderful PDF composing tool, it will save your much time. A-PDF N-up Page provides an easy way for users to compose several PDF pages into single page with ease. In addition, A-PDF N-up page allows users to customize print mode and page layout for print well and look good simply.
Step1: Add PDF or PDF Folder
Double click download file to run A-PDF N-up page. And then click add button to import PDF file to continue. Anyway, A-PDF N-up Page support to import PDF folder as well.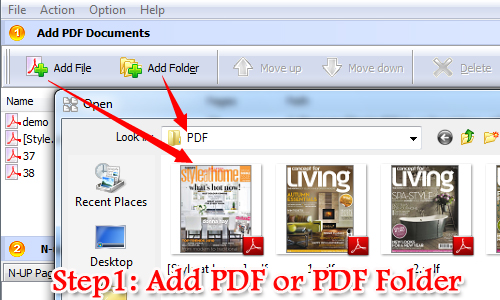 Step2: N-UP Page Settings and Extend Page Settings
And then you can continue to customize n-up page settings such as u-up mode, print mode and page layout settings. Then extend page settings contains gutter, margin, barcode and other settings.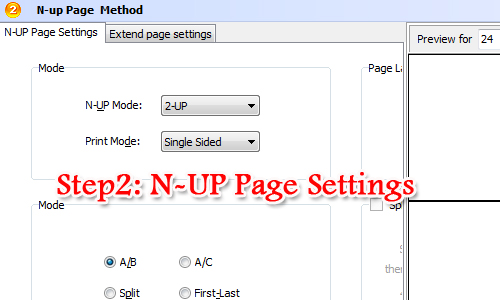 Step3: N-up Page PDF File
Before you start to make n-up page, you can customize the page size, page range and page rotate settings by pressing "Setting" button. And then you can click "N-up page" button to continue.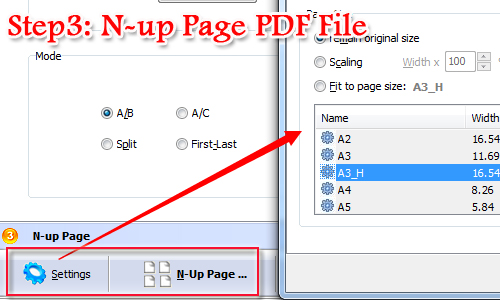 Related products
A-PDF Scan Optimizer - batch optimize your scanned PDF documents
A-PDF Text Replace - batch replace, change or delete multiples text in Acrobat PDF files automatically
A-PDF Rename - batch rename multiple PDF document based on content, metadata and file attributes(Size, Datetime) within PDF files. You can batch change or update multiple PDF files metadata (title, creator, producer, author, subject and keywords) as well as
We always like improving our products based on your suggestions. Please send your feedback (or ask questions) to us in the contact page.