A-PDF Flash Word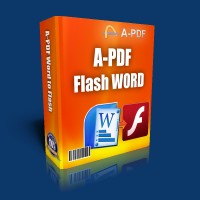 A-PDF Flash Word is powerful and lightning-fast word to flash converter software for users to convert Microsoft Word documents (.doc/.docx) to popular interactive SWF Flash movie file (web-ready video).
With A-PDF Flash Word, you can create web based word document easily, users can make it extremely easy to share Microsoft Word in flash on website or blog, send via email or burn on a CD.
Once the Flash video has been created, you can: view your Microsoft Word documents online, play or pause it at anytime, freely access or print any word video page, add marks, view attached files and word notes.
Main Features
No Learning Curve
1. One click to convert Microsoft Word to flash movie.
2. One click to insert audio files into Microsoft Word.
3. One click to create fully customized Flash presentations

Greater accessibility
Once converted to flash, anyone can easily view a microsoft word document using a web browser as more than 98% of all browsers have the Adobe flash plug-in already installed. So, you are not required to install any special software or tell your audience to do the same.
Compatibility
All recent operating system or mobile devices (iPhone / iPod Touch and iPad excluded) allow your readers to watch your word document using the flash technology.
Sound integration
Flash videos can also integrate audio tracks, including music and voice-overs, therefore converting your word document to Flash is a great way to produce video tutorials with your existing content with minimum effort.
Basic interaction controls
Flash videos contain optional embedded controls that let the end user control playback, stop and rewind the word document.
More distribution options
Flash, for the reasons previously listed, is also an ideal format for distributing MS word document on physical devices like CD-ROMs, DVDs or USB keys so you can enjoy or present your slides even using the standard DVD player in your living room.
See also
Current version 1.0.0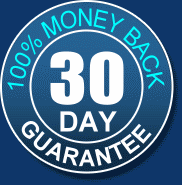 Requirement: Windows
2000/XP/Vista/7