PDF Joiner (A-PDF Merger) is an efficient and inspiring PDF tool to help you merge multiple PDF files into one for better organizing, archiving and batch printing. PDF Joiner allows you to choose any part of pages from the selected PDF files and merge flexibly to create a new PDF file. Moreover, you can set the properties and security for the merged PDF file.
Why PDF Joiner
Customize properties and security for your output PDF files.
Customize partial selection and merging methods.
Merge 200 single-page PDF files into one file within 1 minute.
Merge encrypted PDF files into one.
PDF Joiner makes it easy for anyone to join different PDF documents into a single PDF file by a few mouse clicks. With only 3 steps: select PDF files to join, define how the documents in the joined PDF being separated, and finished, you can convert multiple PDF files into one PDF with its intuitive interface.
PDF Joiner enables you to join PDF files free with different merging methods in order to satisfy different needs:
Select multiple PDF files and join them together into a single PDF document.
Specify page range for merging: there are multiple partial selection options, such as All, Odd, Even, Part (e.g.: 1, 3, 5, 7-10).
Support select merging methods for each PDF file flexibly.
PDF Joiner provides you various options to customize properties and security for joined PDF documents:
Customize Properties for the merged PDF: PDF Joiner allows you to set properties such as title, subject, author and keywords by mouse clicks on related option. For example, you are free to set the output PDF size and layout. Before conversion, you can choose output printing layout with 1IN1, 2IN1 or 4IN1 page arrangement and printing size as A3, A4 or A5. Besides, you can change the PDF rotation as auto, vertical and horizontal.
Give security protections to the converted file: PDF Joiner allows you to set password for PDF opening, printing, editing permission and more for protecting privacy and confidential information.
Merge encrypted PDF files into one PDF in fast speed.
Merge Owner Password protected PDF files directly without requiring the password.
Owner Password: Password which is used to protect PDF files from editing, copying and printing.
Merge User Password protected PDF files with the authorized password.
User Password: Password which is used to protect the files from opening. It is also called Open Password sometimes.
Remove security of original PDF files after merging them into a new one.
| | | |
| --- | --- | --- |
| | | |
| only $35. | | Free download trial version |
See also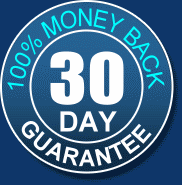 Requirement:
Windows 2000/XP/Vista/7