PDF Payroll Split (A-PDF Content Splitter) is an excellent PDF tool to help you to split Acrobat files into smaller PDF files based on location and text information within the files. It can be used to split composite PDF documents into separate files by keywords such as account number or employee name. A command line version is included also. PDF Payroll Split will locate the position according to user-defined criteria, extract and compare text, and if the text is different, it will generate a new small file.
Why PDF Payroll Split
Unique Split Function
Visual Rule Editor
Split Methods
Flexible Tags
Powerful Output Name Scripts
Work with Hot Directories
Easy to Use
Save Time
Save Money
PDF Payroll Split can scan the PDF file and locate a particular content/item as variables, and will split the PDF files whenever the variables vary. For example, we set the variables as employee name or employee ID in a payroll PDF file, the PDF file will be split into as many separate files as the number of employees, unless you have two or more employees with the same name and arranged in the payroll in a consecutive order, which is very unlikely.
Unique Split Function
Provide a unique function that splits files based on payroll. It is extremely easy to split a PDF file into individual sections based on the keyword payroll.
Ideal for large payroll systems, where a single output file may contain many thousands of individual records that need to be extracted and distributed. Text within the document can be used to dynamically name output files and extracted to a delimited file for data storage.
Provide a power split rule editor to allow you to define how the file will be split and how the split output files are uniquely named. You can also define and save multiple rules to apply to different files.
PDF Payroll Split supports 3 split methods:
Splits on unique text by using word position searches
Splits on find text by using word position searches
Splits on unique text by using word position searches and group output by unique text
There are two type tags, split tag and macro tag.
Split tag can be used to trigger to split file and can be used in output name and properties.
The macro tag can be used to output name and properties only.
Transform and validate tags by using Pascal-Script, either split tag or macro tag.
Support script for output name using Pascal-Script.
You can set up a monitored directory, where all files written to that directory will be splitted as they are saved. The original files can also be moved to a backup directory. All of the operations will be recorded in log files.
After a rule is defined to split one or a batch of PDF files, you just need to select the PDF files that need splitting, and then select a split rule to apply. Finally, click the "Split all" button.
Save Time
Handle a batch of files at one time.
Reuse rules you defined.
Support command line files, which can be scheduled or called by your script.
PDF Payroll Split is a standalone program costing only $79. It does not require Adobe Acrobat Pro, which costs hundreds of dollars.
| | | |
| --- | --- | --- |
| | | |
| only $79. | | Free download trial version |
See also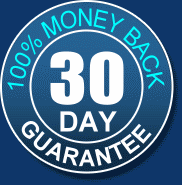 Requirement:
Windows 2000/XP/Vista/7