Photomark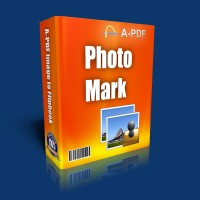 Photomark is a fast desktop utility program that lets you batch add digital watermark(text, image, logo...) to your pictures, protect your photo safety, and avoid them from unauthorized use.
Why Photomark
This new generation of PhotoMark is redesigned from scratch and more specialized in professional watermarking. It supports a mixture of text and image watermarks of any complexity: A variety of styles including outline, inner shadow; Five mechanisms (auto position, relative size, relative margin and image orientation selection) assure consistent look of your watermarks either on prints or screen regardless of the size
and orientation of your images, Flexible Transparency setting allows you to choose how your pictures will be presented to your potential customers; A built-in watermark list manager helps you manage multiple watermarks for different purposes and switch with a single click.
Protect your copyrights using visible watermarks
Use company logo, your name or web address as watermark to protect your Photos.
Fast Watermarking Process
The photo watermark software is powerful and professional. It utilizes a fast second generation engine can finish the whole process in 8 seconds.
2 types of watermark
Text - supports macro, such as date, time etc.
Image - supports various image formats.
Powerful watermarks setting
Ability to mix text and image watermarks of any complexity.
Ability to set each watermark's opacity level between 0 and 100. 100 means totally.
Ability to render watermarks in smooth quality.
Using margins, watermark can be placed in an exact position, or tile to pages.
Rotates watermarks to any angle.
Supports opacity (transparent watermarks) for text and images.
Ability to rotate each watermark at arbitrary angle.
Ability to insert transparent PNG logos as watermarks.
Ability to create multiple watermark files for different purposes to maximize your creativity.
Common image file support: Load and save JPEG, TIFF, BITMAP and PNG
Save Your Time
Using pre-made watermarks or those created by yourself, you can batch apply watermarks to a group of Photos at one time.
Save Your Money
Unlike invisible watermark application for which you pay by the number of uses ($49 for 99 images), Photomark license does not limit your number of watermarked images. The more images watermarked by Photomark, the more money you save.
See also
Current version 1.4.0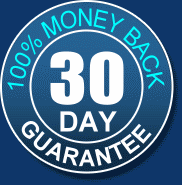 Requirement: Windows
2000/XP/Vista/7