A-PDF Flash Powerpoint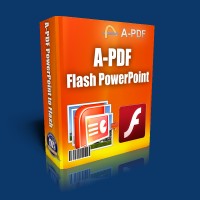 A-PDF Flash PowerPoint is powerful and lightning-fast converter software for users to convert all PowerPoint (.PPT, .PPS, .PPTX, .PPSX) content and transition effects to popular interactive SWF Flash movie file. Besides helps to retain all original text, image and page layout, A-PDF Flash PowerPoint also enables you to embed additional images between slides, input customized text content on pages, add or record audio as background sound files, you can even add attachment to view at the same time.
only $39
Get a free license >>
Free download trial version
See examples created
by A-PDF Flash Powerpoint
A-PDF Flash PowerPoint Converter accurately transfers PowerPoint animation effects, slide transitions, embedded Flash movies, audio and video clips. Advanced PowerPoint to Flash Converter optimization facilities make your presentations compact and reduce their download time. Portable and compact Flash movies generated with A-PDF Flash PowerPoint Converter can be easily saved to your local computer, published on a web site or delivered by e-mail.
Main Features
Personalize
Allows you to edit the details of the output like
1. Slide notes & slide titles,
2. Image & audio quality on conversions,
3. Add/remove rehearsed timings and speaker notes in the output.
Detail features
1.Convert PowerPoint files to flash movies.
2. Import PPT slides and images.
3. Provides multiple kinds of transition effects.
4. Define transition time and retain time manually.
5. Record audio or add MP3 file directly as background sound for each slide.
6. Enable edit on added pages, such as text, graphic, highlight, etc.
7. Add description for slides.
8. Add attachment to output flash file.
9. Personalized output with presenter's image and logo
10. Allow preview flash effect before outputting.
11. Save project for later uses.
12. Publish with outputting HTML and SWF files.
13. Provide embed code after creating flash.
14. Retain headers and footers.
15. Slide navigation control with a mouse and a keyboard
Fast
A-PDF Flash PowerPoint produces compact interactive Flash presentations extremely fast for effective communication and sharing your movies with the worldwide audience online.
Accurate
A-PDF Flash PowerPoint technology provides one of the most accurate conversion in the market. Created Flash movies keep original appearance regardless of presentation complexity.
Simplicity
The system requirements to your site are minimal. You do not need PHP, ASP, mySQL or any other server applications to be installed. You do not need programming skills. The installation procedure is just a files copying on the server.
Save Your Money
A-PDF Flash Powerpoint is a standalone program costing only $39.
See also
Current version 1.0.0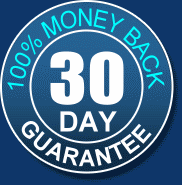 Requirement: Windows
2000/XP/Vista/7