A-PDF PPT to EXE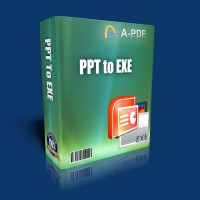 A-PDF PPT to EXE is a simple, lightning-fast and powerful desktop utility program that lets you to convert PowerPoint presentation file to professional EXE file or screensaver. The EXE (.SCR) file can be copied to any computer and run on Windows without running any additional program.
 A-PDF PPT to EXE (PPT Screensaver Creator) also can convert PPT (Slideshow) into video file (MPEG, WMV or AVI). The video files can be played by most mobile devices, hardware DVD players. So if you want to show your PPT presentation on computers or mobile devices where PPT Viewer is not installed or not supported, then you can convert PPT into video file.
How does it work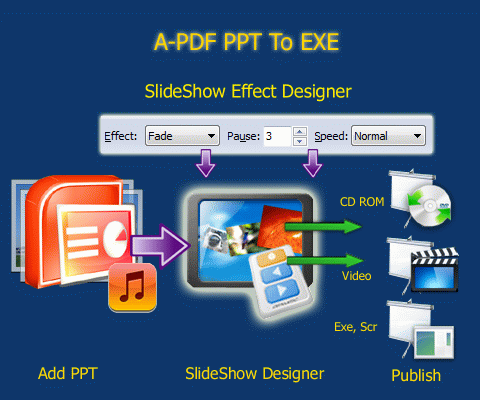 Why A-PDF PPT to EXE
Everyone can easily read EXE files.
If you want to send someone your PowerPoint presentation, or distribute it via the internet or through data CDs, the best way to ensure that everyone can read your presentation (no matter whether they have installed the needed version of PowerPoint on their computers) is to convert to a self-running EXE file using PPT to EXE Converter.
A-PDF PPT to EXE Converter runs easily and independently
A-PDF PPT to EXE Converter can be run without Microsoft PowerPoint installed. And the converted self-running exe file does not require Microsoft PowerPoint installed on your viewer's computer too.
A-PDF PPT to EXE Converter can perfectly convert the PowerPoint PPT file
A-PDF PPT to EXE Converter is an ideal solution for distributing PowerPoint presentations. It doesn't take imitation way, it can view full-featured presentations created by PowerPoint all versions, that is to say the converted exe file is exactly the same as the original PowerPoint PPT file.
A-PDF PPT to EXE Convert can Create PPT as Screensaver
A-PDF PPT to EXE Converter enables you to transfer PowerPoint to screensaver, and create your unique screensavers.

The complete set of A-PDF PPT to Exe features include
Easy to share - Burn your slideshow to DVD, save as a standalone video file, or optimize for enjoying on web and portable devices.
Versatile multimedia presentations - Add thousands of photos and video clips. Plus, add captions, soundtrack music and narration.
Create presentation (in stand-alone EXE file).
Create Screensaver (in stand-alone SCR file).
Ability to produce AVI, MEPG, WMV video file. Show off your latest pics and clips on PSP, iPod, iPhone, 3GP mobile phone or Pocket PC.
Supports for multiple PPT and pictures.
Supports for background music (.mp3); Add music tracks to your slideshow.
Support 222 Transition effects and Customize the duration of the effect.
Quick preview of slide: preview your changes in real time.
Easy-to-use visual editor of Slideshow.
Can save/open projects.

Save Time
Customize look and feel and publish your PPT presentation!
Design and save as project (.XML) for later use.
Easy to learn and operate.
Save Money
A-PDF PPT to Exe is a standalone program costing only $27.
| | | |
| --- | --- | --- |
| | | |
| only $27. | | Free download trial version |
See also
Current version 1.7.0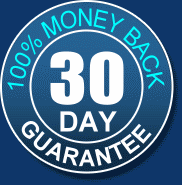 Requirement: Windows
2000/XP/Vista/7