PDF Text Filler Program(A-PDF Filler)enables you to type text into your PDF. And you can customize your text according to your requirement. It is a great help to add text into PDF without converting it to Word.
Why PDF Text Filler Program
Directly add text without complicated operation.
Unique filler editor.
Personalize text design.
With PDF Text Filler Program, it is not a problem to type text into PDF. PDF Text Filler Program equips you with the visual filler editor. That is to say, you can view what you type into PDF and whether it achieves your purpose or not. If not, you can delete and retype it.
Meanwhile, you can design the text you type. You are able to choose the font size, color, align and fill type. Besides, you can draw line, arrowhead, rectangle and ellipse to PDF.
Other features:
Support Undo/Redo.
Support Zoom In and Zoom Out.
Easy to control.
User-friendly program with no need for Third Party Application.
Without PDF Text Filler Program, you need to first record the information manually on paper and then convert it into electronic format. And lastly add text to it. Therefore, PDF Text Filler Program simplifies the process and saves your time.
| | | |
| --- | --- | --- |
| | | |
| only $27 | | Free download trial version |
See also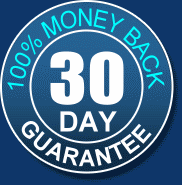 Requirement:
Windows 2000/XP/Vista/7