Guideline for set page ranges of PDF to import and convert by Flash Flipping Book Software?
Question
I have a larger PDF file, but I only want import few page of PDF to convert into flipbook, how can I define the page range of PDF?
Solution
For let user import PDF file flexible when create flipbook, A-PDF to Flipbook provides convenient way to set page ranges of PDF to import.

Getting Started
You could define the import PDF page ranges in A-PDF to Flipbook by following the steps below'
1. Run A-PDF to Flipbook software, start a new flipbook project, and then select template for your flipbook from template list.
2. Click "Browse.." button to select object PDF file from your computer;
3. Set page import settings under "The Page Ranges to Import" bar. You can select import all pages, or custom PDF page range to import.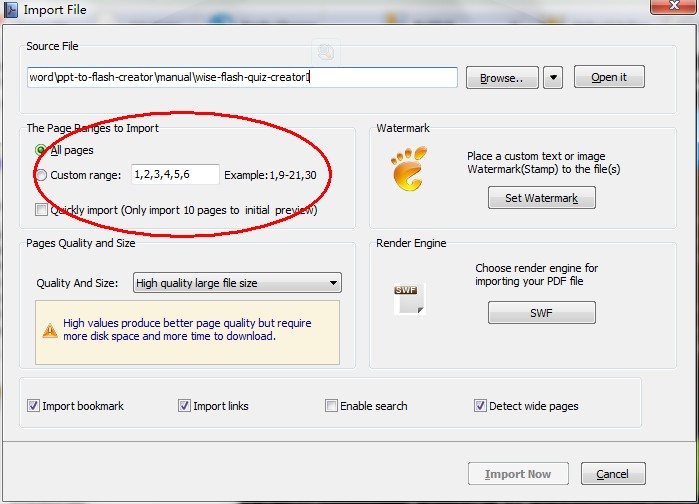 At last click "Import Now" button to import PDF pages.
Related products
We always like improving our products based on your suggestions. Please send your feedback (or ask questions) to us in the contact page.