How can I change the background image of flash publication by using A-PDF to Flash?
Question
I want to convert PDF to flash. Is there any way to embed PDF files in web pages for online viewing?
Solution
With A-PDF to Flash,you are allowed to convert PDF to flash easily and share PDF files in flash on website or blog, send via email or burn on a CD.
Step1:
Click "Create New" and then choose your PDF to import. You can choose the page range to import.
Step2:
Click "Import Now". You can customize the design setting, scene and table of contents of the imported PDF. You are allowed to add the logo as well. Just search for the logo and then select it as the book logo. Moreover, you can add the logo URL.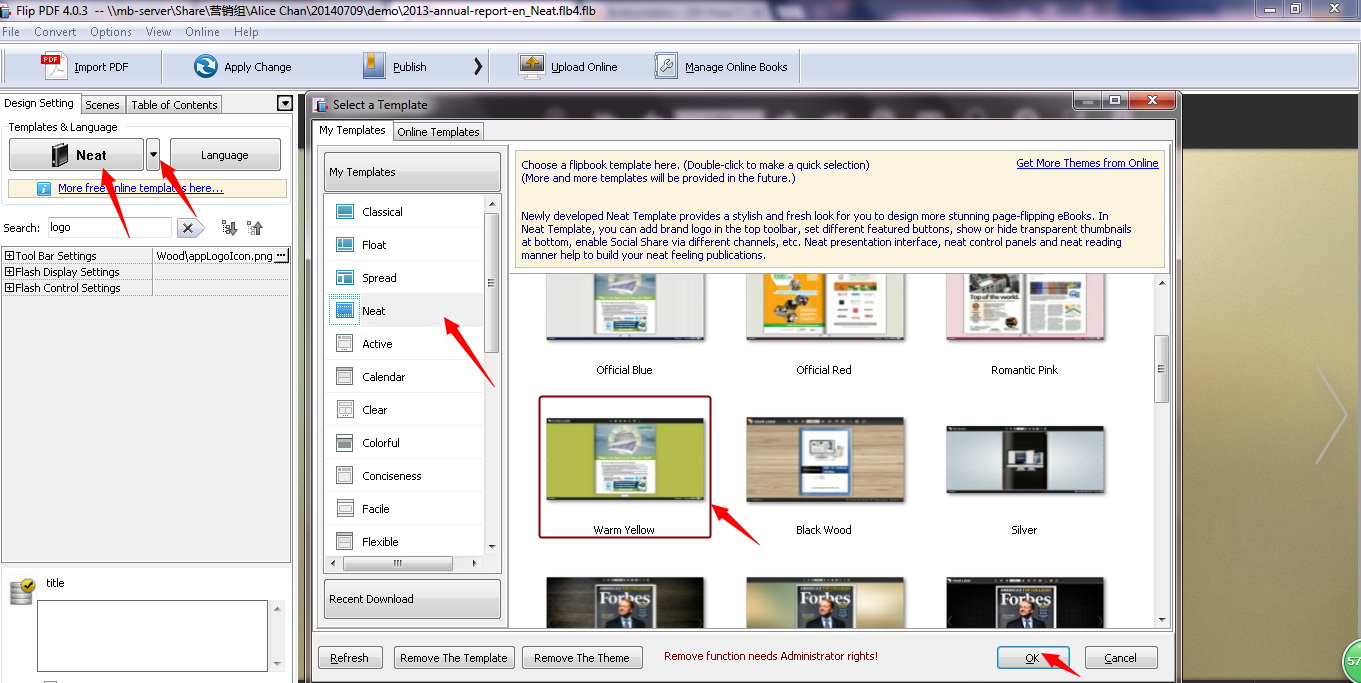 Step3:
Click "Publish" and then click "Convert". After finishing converting, you can click "View Book" to view the created flip book.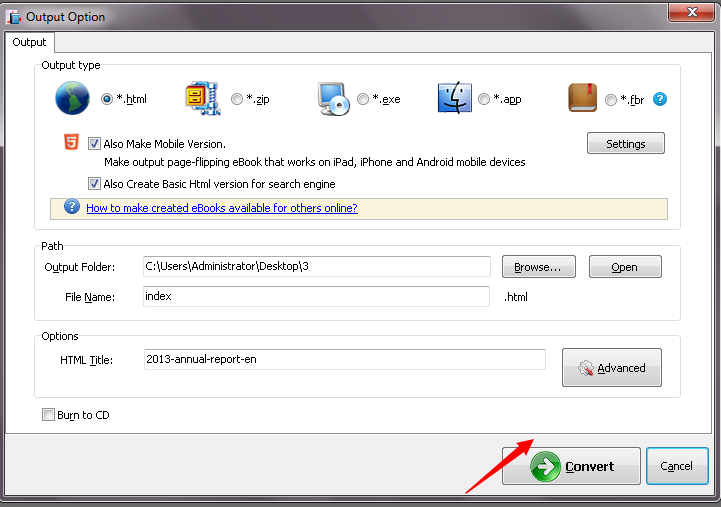 Step4:
Click "File" and then save your flip book by clicking the button "Save Project". You need to fill the file name and then click "Save". If there are any changes, please click "Apply Change" to save your changes.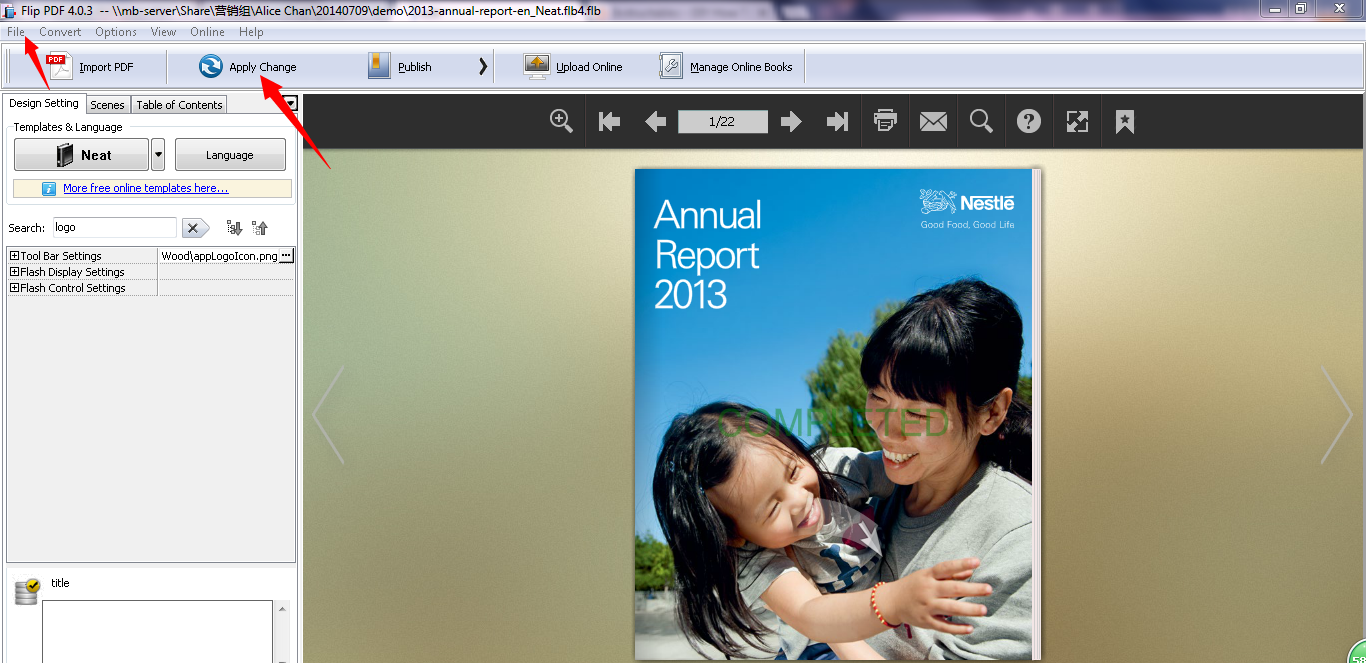 Related products
We always like improving our products based on your suggestions. Please send your feedback (or ask questions) to us in the contact page.