How can I Convert PDF Files into Flash Catalogs?
Question
When I get several PDF files, I do not want to view all these PDF files by opening each PDF files, and I want to get a more flexible way of viewing all documents. Then someone recommends me a flipping book converter which based on Flash. I need know exactly how to convert PDF files into Flash catalogs with software?
Solution
As a basic operation, you should download the latest flipping book converter online and install the software in your PC or Mac. Mac has its own version of flipping creator. Now in my introduction are based on PC version Flash book converter.
As one of the most powerful Flash book maker, A-PDF FlipBOOK Maker is the most easy-to-use software for non-experience users of Flash. A-PDF in your hand, all problems of Flash book making can be solved!
1. You should prepare all PDF files and open the FlipBook Maker, you can open demo and then in the main interface, clicking batch convert option under "Convert" on the frame;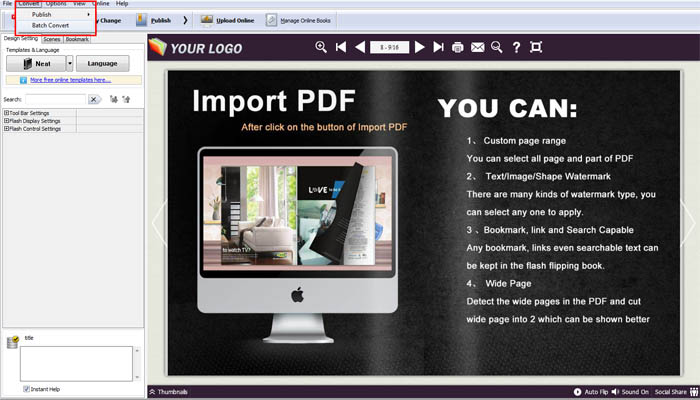 2. Set output options for batch conversion and options for importing PDF files;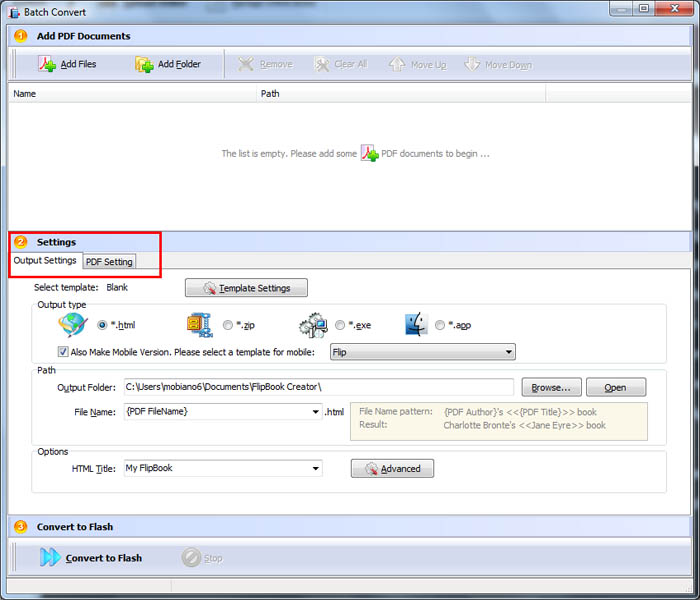 3. Choose convert option to publish imported PDF files into same amount of flipping books or convert the PDF files all into one Flash.
Certainly, you can also choose to import files of PDF one by one to convert PDF files one by one with single flipping conversion. Then you can do details of customization on your flipping Flash Catalog.
Related products
We always like improving our products based on your suggestions. Please send your feedback (or ask questions) to us in the contact page.