How Can Share Page Flip Book to Facebook Fan Pages?
Question
When I have finished my page flip book conversion in A-PDF, I wonder how to share my flippage book to more friends of mine. Because as you know, I am so proud of making such fantastic page flip book, I hope I can share my happiness with friends.
Solution
Have you ever tried the social share settings in A-PDF FlipBook Maker? Do you have your own website to upload the page flip book? Let me show you 3 different way of sharing flip page book to Facebook, hope I can help you!
Firstly, if you have no personal website to upload page flip book, you can upload your book directly to A-PDF server. After uploading, you can social share flipbook by "share on Facebook" button.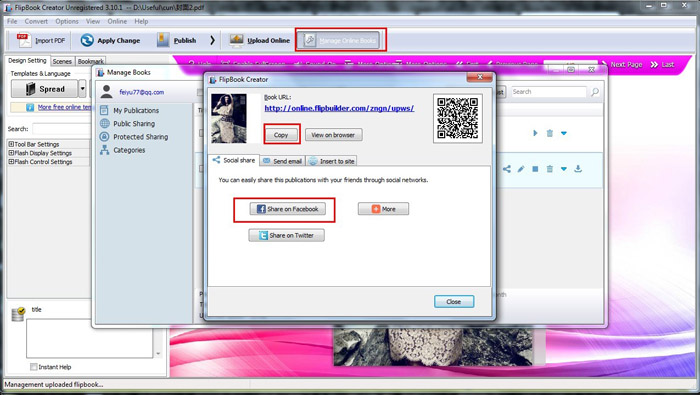 Secondly, you can copy the flippage book link and then open your Facebook to paste the URL to send new post, post it to your friends as a message.
Thirdly, if you have a personal website: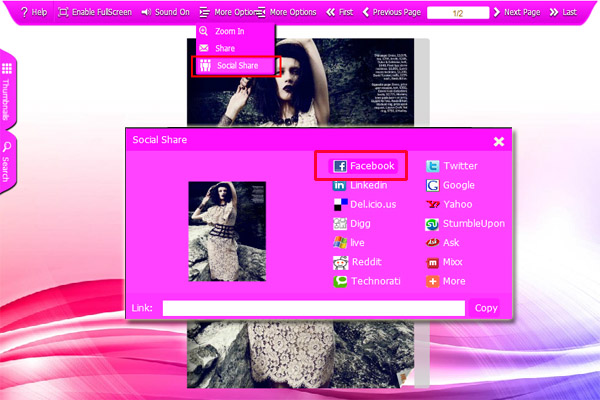 You can publish the flipbook which you have set for the social share function to HTML version.
Upload the page flipbook to your website, and open the flipbook online press social share button and choose Facebook as the media.
Related products
We always like improving our products based on your suggestions. Please send your feedback (or ask questions) to us in the contact page.