How Can Social Share Button to Link FlipBook to Facebook or Other Medium
Question
Many people has asked the Customer Services if the social share only support email and on Facebook, how about other medium? If I do not have a Facebook account I cannot do the social share for the flipbook?
Solution
For an International accepted flipping page book converter, the A-PDF FlipBook Maker does not only support the individualization in toolbar language, but also the social share.
For the record, PDF files to flipping page books which are converted in A-PDF will unconditionally let users social share flipbooks from A-PDF. And the social medium has no limitations, you can flexibly choose;
At first, show the social share button on toolbar of the flipbook and you can change the color of the button;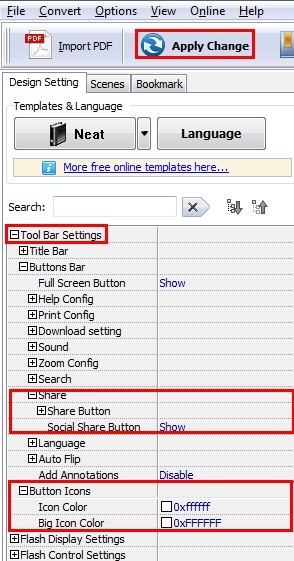 And then you can upload the flipbook to A-PDF server and get different way to share your flipbook. For example, copy book link to others, email share flipbook or embed code to your own blog or website.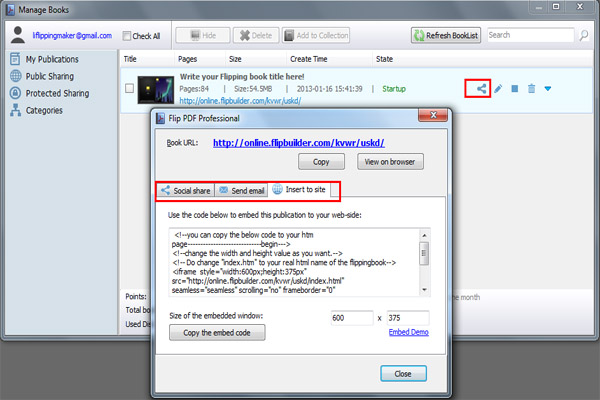 Certainly, you can publish the HTML version flipping page book to PC and FTP all files to your website.
Only after uploading the flipbook, can readers or viewers use the social share feature.
Related products
We always like improving our products based on your suggestions. Please send your feedback (or ask questions) to us in the contact page.