How to 2up, 3up, 4up a PDF document?
Question
I want to impose my PDF document and 2up, 3up, 4up a PDF document. Is there any way to multiple-up my PDF document?
Solution
With A-PDF N-up Page, you are allowed to 2up, 3up, 4up a PDF document, which is ideal for handouts, storyboards or for archival purposes.
Step1:
Click "File" and then select "Add PDF Document" to choose your document.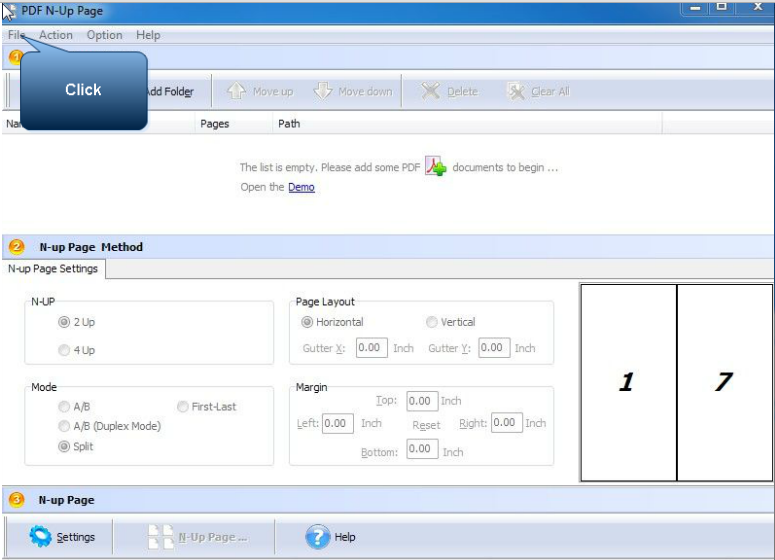 Step2:
Select the mode of your imposition in "N-up Page Settings". You can choose "A/B" mode or the other modes.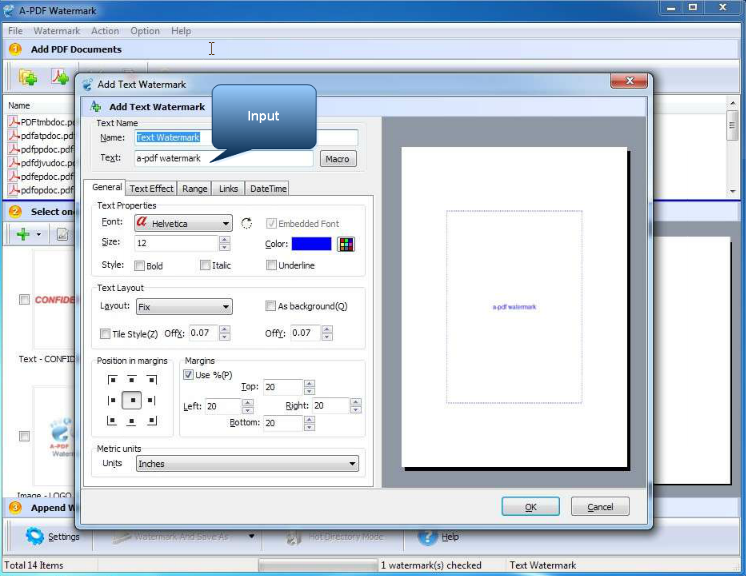 Step3:
Click "Settings" to customize the page range and then click "Save".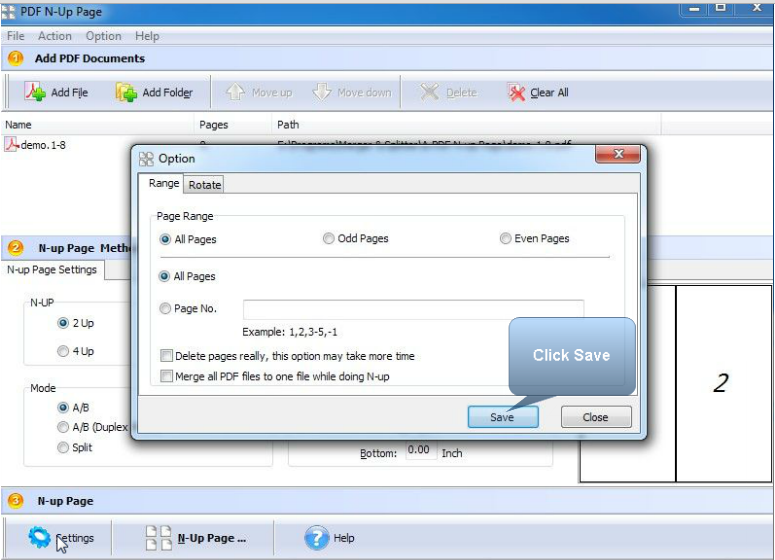 Step4:
Click "N-up Page" and then choose the output folder. You need to name your output file first and then click "Save". You can view the result immediately.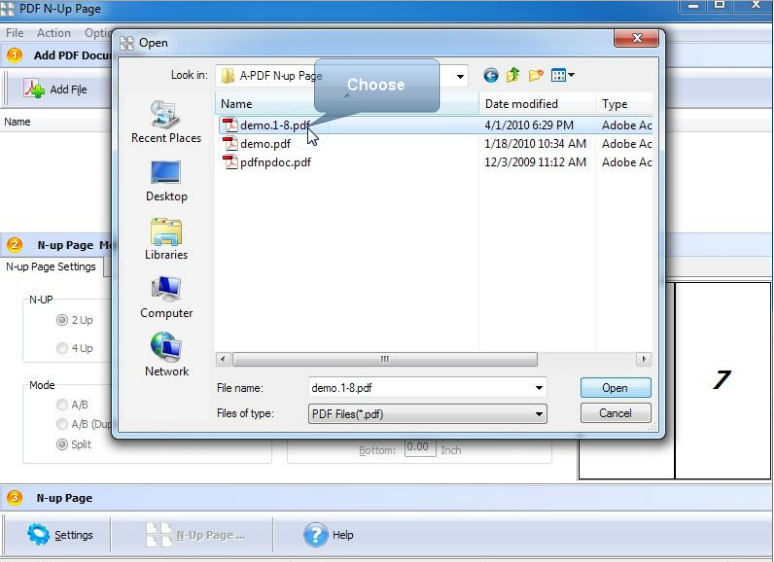 Related products
A-PDF TIFF Merge and Split - Merge single or multi-page TIFF files into one TIFF file or split multipage TIFF files into many single page TIFF files
A-PDF Content Splitter Service - Windows service program to monitor folders and all PDF files copied or created in will be splitted into smaller files based on location and text information.
We always like improving our products based on your suggestions. Please send your feedback (or ask questions) to us in the contact page.