How to add image light box to flipbook?
Question
While designing my page flipping book, can I add an image light box to present my readers with more details? And how can I do that?
Solution
You can try A-PDF to Flipbook Pro. This amazing page flip software does not only help you convert PDF to flip book, but also allows you to add pop-up image gallery. You can display multiple images in the image light box with ease.
First, after you start the software, create a new project and import a PDF file;
Second, click the "Edit Pages" button to enter into the Page Edit interface, click "Select an Image Displayer to Insert" and add an image to the page;
Third, click on the image you added; and then click "Action Option" under "Image Properties", select "Photo Slideshow" and add images. Click "OK", then "Save and exit" to return to the main interface.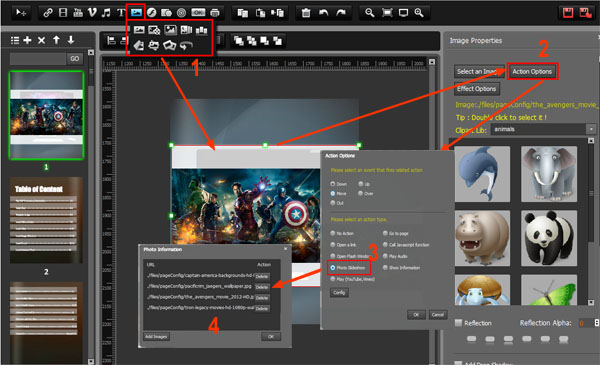 Now, you can click the image to preview the image light box in the software or just click "Publish" to output the flipbook with image light box.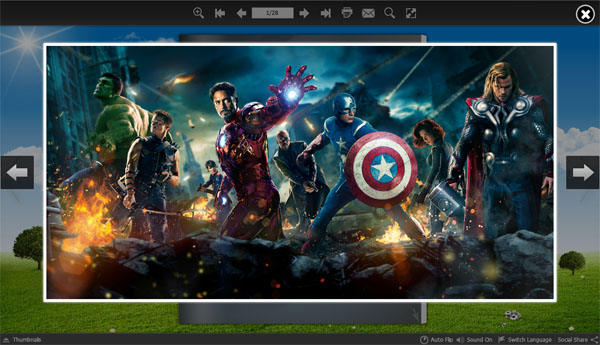 Related products
We always like improving our products based on your suggestions. Please send your feedback (or ask questions) to us in the contact page.