How to add link to email text on a flipbook page?
Question
When readers browse your flipbook publications, they may want to give some best advice to you or have some confusion need your help. In this time, they need to know your email address. So, add an email link to some text (for contact) on a flipbook page is necessary.
Solution
A-PDF to Flipbook Pro
software integrates with Page Editor Function. You can easily insert hyperlink (web/email/product link), video, button, images to book pages with this powerful function. Now the below paper will show you how to add email link to flipbook page with A-PDF to Flipbook Pro software. Before following below steps, you should download and install A-PDF to Flipbook Pro firstly. Step1: Launch A-PDF to Flipbook Pro software to open and import your PDF file, and then enter into template interface, if you want your book more fashion, you can choose other templates or themes in here; Step2: Open "Edit Pages" button, click "Select Text Displayer to Insert" to write your email address;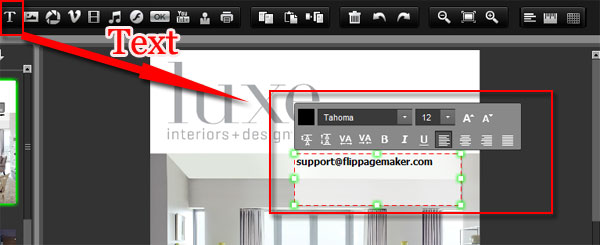 Step3: Add link for your email . click "Add Link" to draw a box on the email text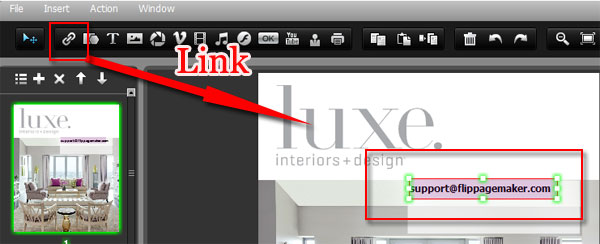 . move to right side, open "Action Options" . Choose "Open a link" option and input your email URL, for example: mailto:
[email protected]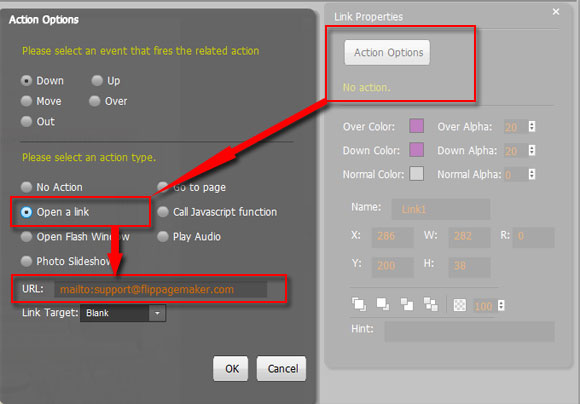 Step4: Save and exit to preview the effect.
Related products
A-PDF Watermark - Add image and text watermarks to a batch of Acrobat PDF documents
A-PDF Deskew - Correct the skew scanned images in PDF files directly
We always like improving our products based on your suggestions. Please send your feedback (or ask questions) to us in the contact page.