How to enable searching for words in an Arabic/Hebrew flipbook?
Question
How can it be possible for readers and me to search content by using keywords? Is it possible to search Arabic or Hebrew characters within the flipbook?
Solution
You can try A-PDF Flipbook Maker. This page flipping book software does not only help you convert PDF files to flash flipbook, but also enable you and readers to search content within the flipbook with ease. You just need to input keywords in the search box and you will get what you want. In addition, this Search feature supports multiple languages, which means you are able to search not only English words but also other languages such as Arabic and Hebrew.
Step 1: Import PDF & enable Search
After you start A-PDF Flipbook Maker, browse a PDF file to import. And under the Advanced Settings, check "Enable search" option, and import the PDF.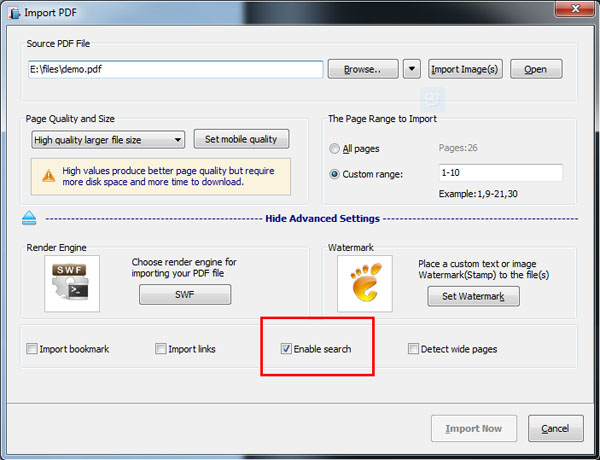 Step 2: Configure Search feature
In the main design interface, click Design Setting >> Tool Bar Settings (Flash Control Settings) >> Buttons Bar >> Search, choose "Show" to enable the Search button. And you need to set "Least search characters" for searching content within the flip book.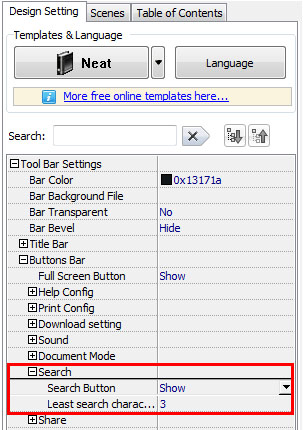 Step 3: Publish the flipbook
And when your book is ready, you can publish it and you can search for words in the flipbook easily.
Related products
We always like improving our products based on your suggestions. Please send your feedback (or ask questions) to us in the contact page.