How to Make Images to Flip Page Brochure with Page Flippping Effect
Question
Nowadays, more and more people want display product on Flip Page Brochure. The stunning page-flipping effect of Flip Page Brochure is wonderful way to display product and attract more potential readers. But to create Flip Page Brochure is not easy for average person. So, have any quick way or programs to create Flip Page Brochures with easy for all level users?
Solution
You're lucky in here; in this topic I'll show you how to make a Flip Page Brochure from Office with A-PDF FlipBook Maker.
A-PDF Flip Book Maker
is easy-to-use flipbook software that allows all level users to convert content file (PDF, Image, Office, etc) into digital flipbook with amazing page turning effect. You can use it to create Flip Page Magazine, Flip Page Brochure, Flip Page Album, Flip Page Paper and others Flip Page Publications.
Steps in detail
1. Register, Download and install A-PDF FlipBook Maker on its official website;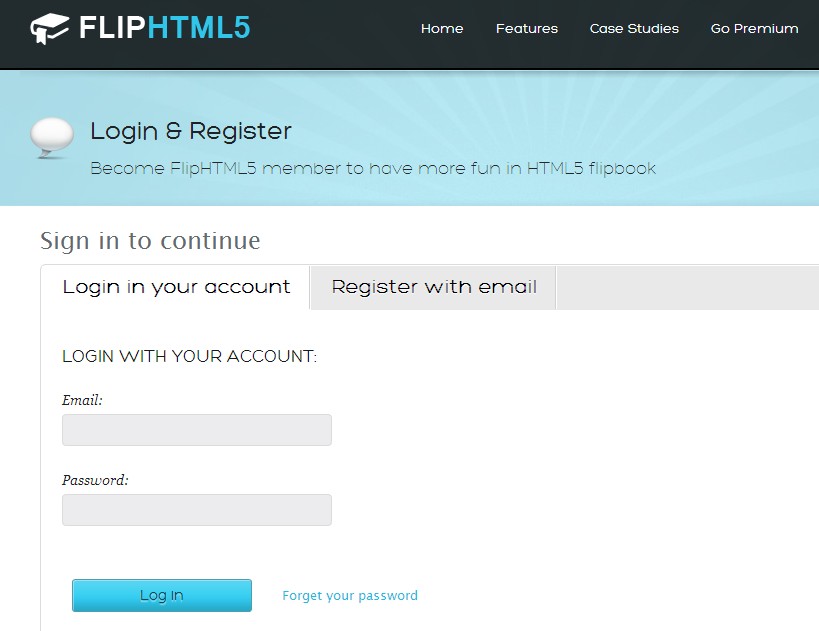 2. Launch the software smoothly and import the content file (PDF, Office, and Image) to the program. You can also define the import file as possible on Import interface, like pages, page quality/size and watermark, etc;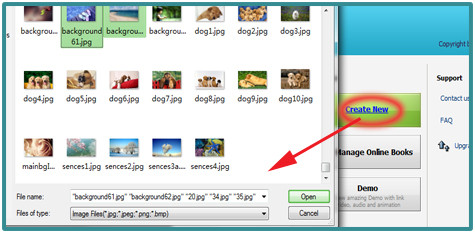 3. Design your Flip Page Publication with its ready-for-use functions. You can choose template, add background image or even insert multimedia files;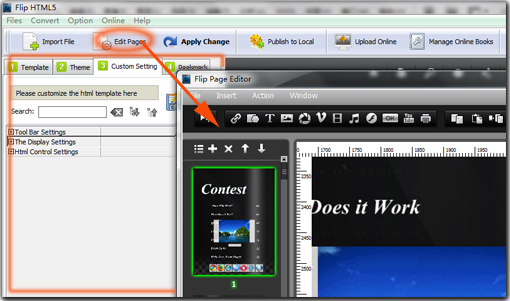 4. Publish your attractive publication. Click the "Publish to Local" to publish your flipbook as HTML5, ZIP, FTP format, or click "Upload Online" to upload created flipbook on Free Flip HTML5 Online Server.

Related products
We always like improving our products based on your suggestions. Please send your feedback (or ask questions) to us in the contact page.