How to Modify Pages of Flipping Flash
Question
I have extra pages in the PDF of the flipping flash, how can I remove the pages, when I want to import several new pages where can I do these options?
Solution
Firstly, from you question, I suggest you to download and install a professional version of A-PDF to Flipbook Pro which provides you the page edition function for you to import new page, delete extra pages and change flipping Flash page order.
Click page edit button on the frame of the FlipBook Pro;
Modify pages of the flipping Flash with buttons in page edit interface;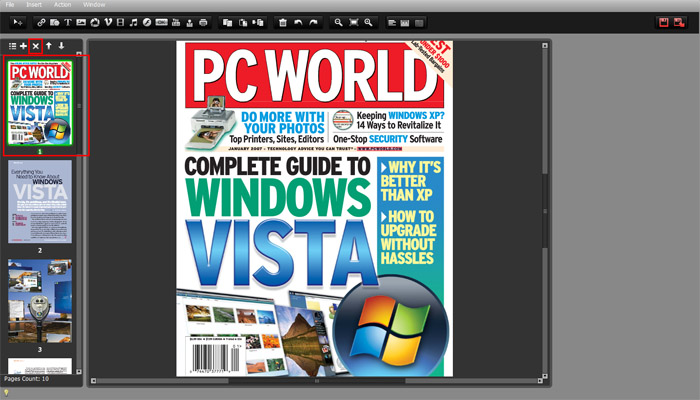 If you want to add some items to be as content in pages of the flipping flash, you can use the buttons on the frame.
Text, Image, Flash, Movie in PC, online YouTube or Vimeo, Audio and links can be imported to the certain places on any pages of the flipping flash as you wish.
Then you should save and exit the edit page interface to finish outputting in main interface of FlipBook Pro.
Related products
We always like improving our products based on your suggestions. Please send your feedback (or ask questions) to us in the contact page.