How to present logo watermark on page flip book?
Question
People who have made page flip book, would interest in add a watermark into flipbook so as to prevent others to steal their results. Can FlipBook Maker add watermark?
Solution
A-PDF FlipBook Maker enables people add text or image watermark into flipbook. You can edit author information as text watermark. You can add a logo image as image watermark. This tutorial is a step-by-step guide for how to present logo watermark on page flip book.

Before that, you should download and install A-PDF Flip Book Maker (free download here) program to your machine.
Step1
Launch A-PDF FlipBook Maker to open Project panel
Step2
In Project panel, click "Create New" icon to browse and open your PDF document
Step3
Open Advanced Settings, click "

"
Step4
In watermark panel, press "

" to choose "New Image Watermark" option
Step5
Name for your watermark and import Logo image, click "OK"->"OK"->"Import Now" to preview the watermark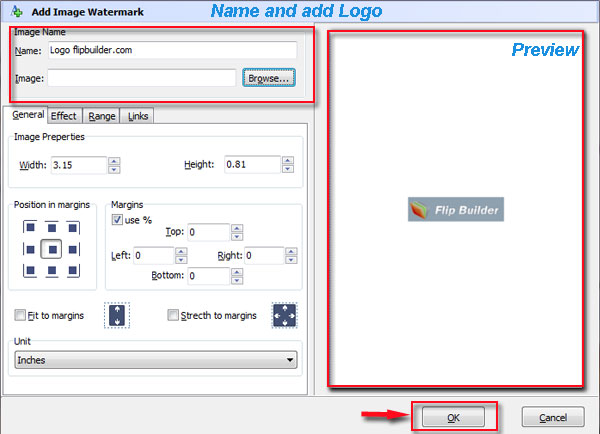 Screenshot: Logo watermark for all pages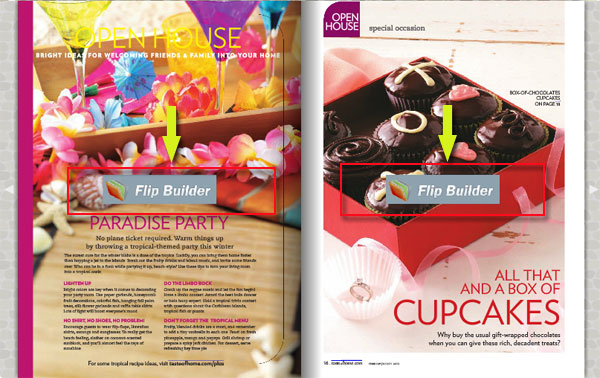 Related products
A-PDF Preview and Rename - Preview PDF content easily, rename PDF based on content you previewed.
A-PDF TIFF Merge and Split - Merge single or multi-page TIFF files into one TIFF file or split multipage TIFF files into many single page TIFF files
Photomark - Batch add digital watermark(text, image, logo...) to your pictures, protect your photo safety.
We always like improving our products based on your suggestions. Please send your feedback (or ask questions) to us in the contact page.