How to remove password protection for a batch of PDF files by using A-PDF Password Security?
Question
I added password to protect my PDF files, but now I want to remove the password security from these PDF files. And there are quite a lot of encrypted PDFs I need to decrypt, so how can I remove the password protection of multiple PDF files quickly?
Solution
A-PDF Password Security is powerful security software that cannot only allow you to add password to protect your PDF files, but also enables you to remove password protection for encrypted PDFs. And this software can improve your working efficiency by processing password removing in batches. But the premise is that you have the password. You can follow below steps to remove password security off a batch of PDF files:
Step 1: Select Batch Mode
After you start A-PDF Password, select "Batch PDF Document Security" and then click "Next".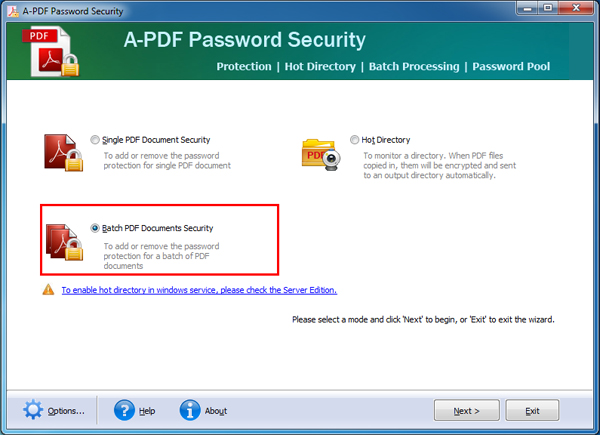 Step 2: Add PDF Documents
Click "Add" or "Add Dir" to add password protected PDF documents to the software.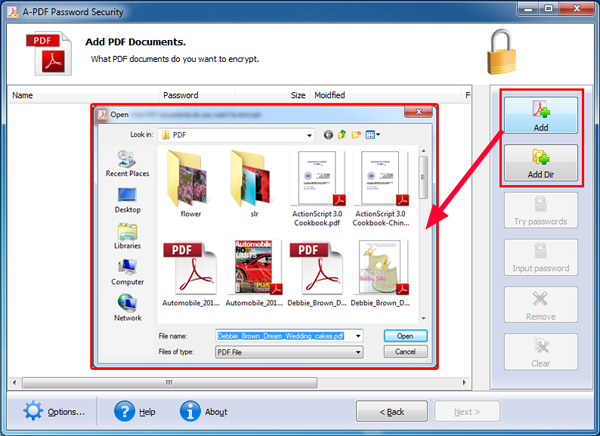 Step 3: Input Password
Click "Options…" and in the pop-up window, click "Password Pool" tab and input password. If you are not sure what the correct password is, you can input multiple passwords. And A-PDF Password Security will try these passwords to until it finds the correct one.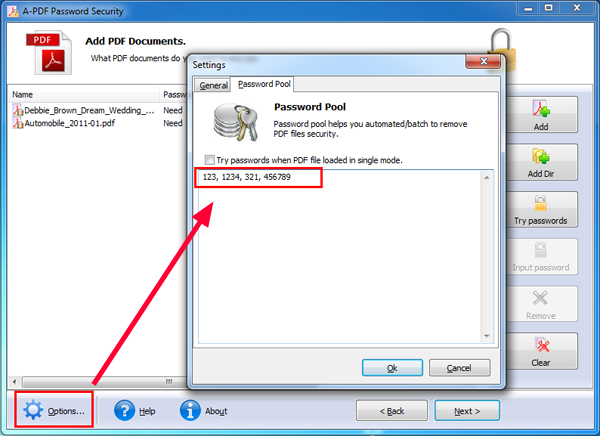 Step 4: Try Passwords
Click "Try passwords" to try the passwords in the Password Pool. And once any of the passwords in the Password Pool matches the password, the password protection of the PDF file will be removed. Then click "Next".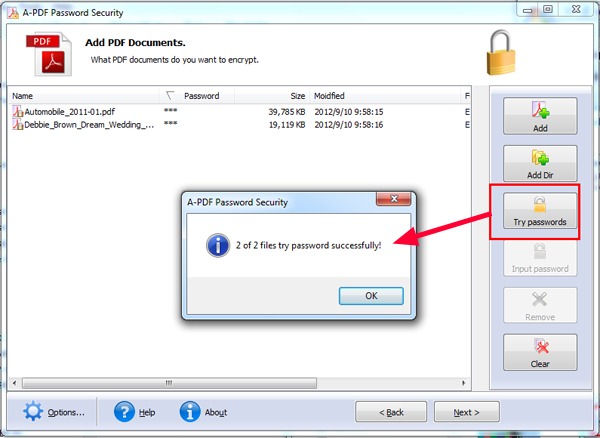 Step 5: Save Decrypted PDFs
In the next screen, click "Save" or "Save as…" to remove password protection off the PDF files.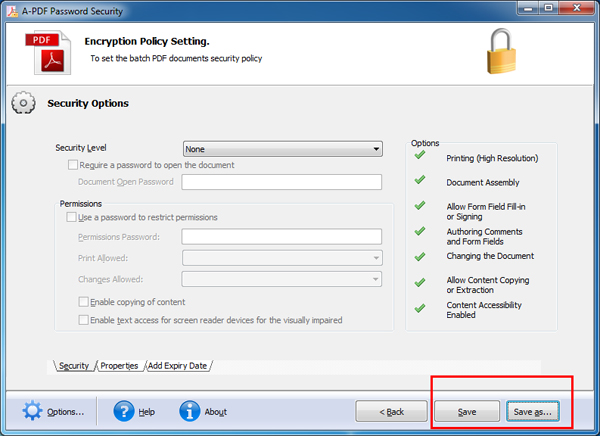 Related products
We always like improving our products based on your suggestions. Please send your feedback (or ask questions) to us in the contact page.