Make extra sound layer for your flipbook background sound
Question
Can I make a layer for the background sound of flipbook? I know the details to add background sound into flipbook. This makes my flipbook more abundant and appealing. But it will be more best if I can make a layer for the sound. Is it possible? If so, please tell me how to do it. Thanks in advance!
Solution
While adding sound to flipbook with
A-PDF to Flipbook Pro
, you can select a layer for your background sound. There are list multiple fashion and cool audio players (different style) in software. Below is the step-by-step tutorial for adding layer to your flipbook background sound. Step1: Import PDF document and custom a distinctive theme for flipbook; Step2: Click "Edit Pages" to open the page edit panel;

Step3: In page edit panel, there are multi-media allowed you to add. Choose "Select Sound Player to Insert" button->draw a box in the part of the page->import your sound file by clicking on "Select Sound";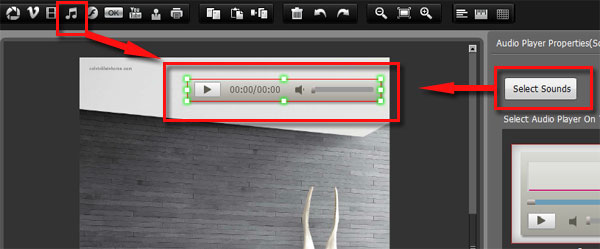 Step4: Move to the right side, you can find there are many audio players with different style. Choose one of them and custom its skin or color as you like;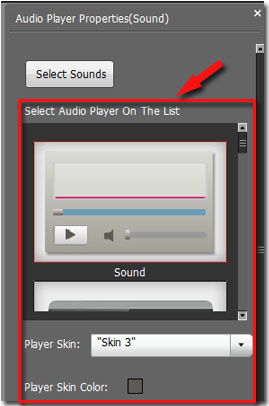 Step5: Save and exit to preview the effect.
Related products
We always like improving our products based on your suggestions. Please send your feedback (or ask questions) to us in the contact page.