Make flipbooks that display on iPad, iPhone
Question
We know that Flipbook work smoothly on our computer. You can drag the page corner to flip the book page quickly. This action makes us feel that we are reading a realist book. But the computer is not convenient to carry. It cannot meet the needs of our reading anytime and anywhere. So most of people love to read ebook online on their mobile phone, tablet. Page Flip book is no exception.
Solution
The book which can be read on mobile relies on HTML5 technology, no flash required.Here we will show you how to make the HTML5 flipbook with
A-PDF Flip Book Maker
software. Learn detail steps now. Step1: Launch A-PDF Flip Book Maker program to import your PDF file; Step2: Move to the left side of flipbook, there is a "Design Setting" panel. Open it to choose other templates and custom a unique theme for your book; Step3: Click "Publish" button to choose the HTML and mobile version option, select the save path and then press on "Convert" button;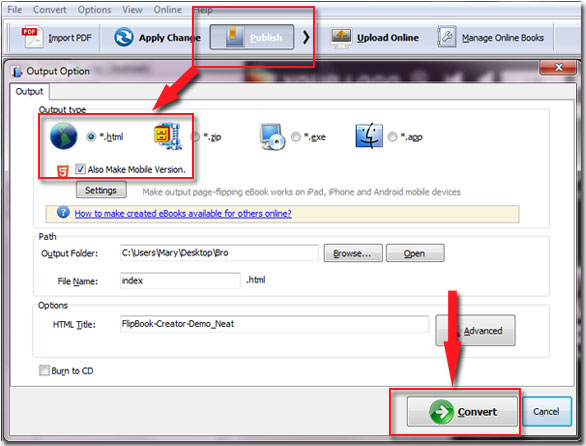 Step4: After that, flipbook file will be output to your chosen path. You should upload all flipbook files to your FTP; Then, people can open the book link to view it directly on their mobile device, no matter Apple iPhone/Android/iPad.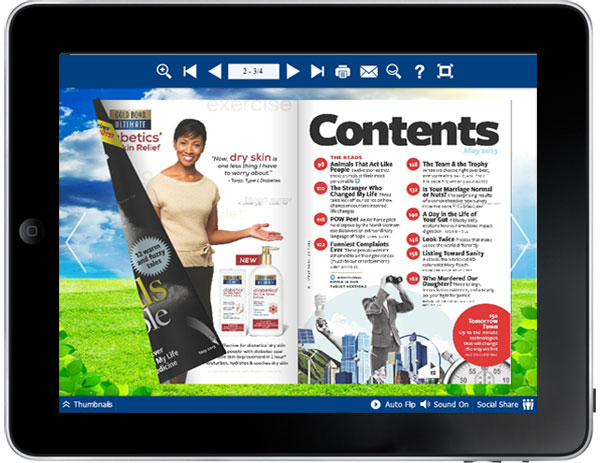 Related products
A-PDF Restrictions Remover Command Line - A command line tool to remove PDF restrictions and password.
A-PDF Page Cut - break PDF document Pages into smaller pages
A-PDF Rename - batch rename multiple PDF document based on content, metadata and file attributes(Size, Datetime) within PDF files. You can batch change or update multiple PDF files metadata (title, creator, producer, author, subject and keywords) as well as
We always like improving our products based on your suggestions. Please send your feedback (or ask questions) to us in the contact page.