The easiest desktop PDF tool to combine PDF Files - A-PDF Merger
Question
I have several PDF files about a product. They are all about the different aspects of the product. I am going to combine them into one file. Can you provide me the easiest desktop PDF tool to combine PDF files?
Solution
I understand what you mean.A-PDF Merger is the one you are looking for. It is the simplest desktop PDF tool that assists you in combining several PDF files into one integrated PDF. There are special merging methods for you, whether you are going to merge the whole PDF files or the specified pages. In addition, you can improve your working efficiency by combining images and PDF files tighter with three steps.
Step 1: add your PDF files;
No matter how much you want you add, just click the "Add" to import them.

Step 2: set Merge Method;
There are five options provided: Whole, Part, Mix alternate pages, Mix alternate pages Reverse and Repeat. You can make your own decision.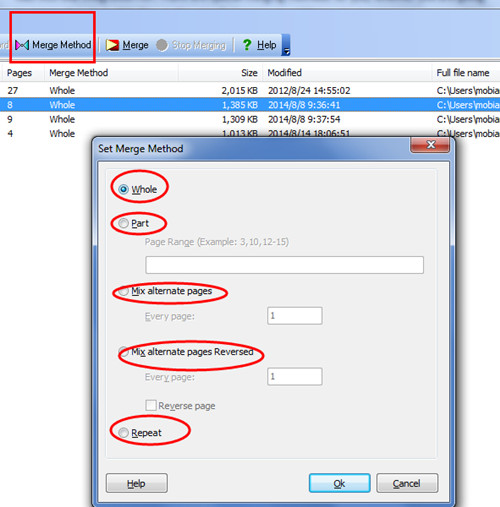 Step 3: merge and save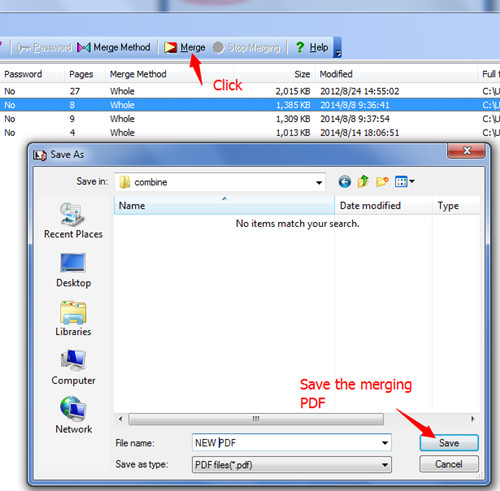 Related products
We always like improving our products based on your suggestions. Please send your feedback (or ask questions) to us in the contact page.