Use Desktop Publishing Software to add Email button on flipbook.
Question
I found there have a email option provide on you A-PDF to Flipbook software, but how can I apply this function, and make it useful for me?
Solution
Here are steps to apply the email function in detail:

Step1: Run A-PDF to Flipbook program on your computer, and import DPF for conversion;

Step2: Select Float template from template box.

Step3: Find share bar on "Design Setting" Panel;(Design Setting -> Tool Bar Settings -> Button Bar -> Share)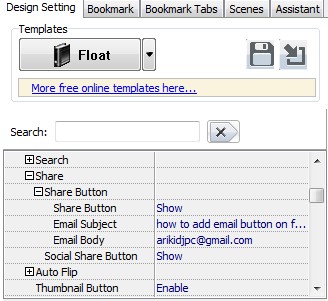 Step4: Show the Share button, and then fill in relate information in Share bar
(The email function still can't using in flipbook, although email button has showing on your toolbar)

Step5: Publish your flipbook, then unload online, and then you will find email button is useful.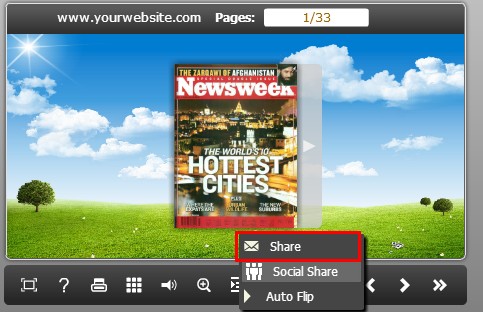 Related products
We always like improving our products based on your suggestions. Please send your feedback (or ask questions) to us in the contact page.