PDF Filename Modifier (A-PDF Rename) is a Windows based file renaming application those who have needs to batch rename PDF documents. This PDF bulk rename utility offers an efficient solution to modify or rename PDF filenames using flexible criteria: filename, content, metadata and file attributes.
Why PDF Filename Modifier
Batch rename PDF filenames.
Rename based on flexible macros.
Rename based on PDF content.
Manually rename the file name.
Modify PDF metadata: Title, Author, Subject, Keywords, Creator and Producer.
Rename Using Macro
Batch Filename Modifier allows you to rename the filenames of added PDF files with multiple macros such as filename, file size, date and time. Besides, this PDF renaming software enables you to modify the metadata or properties of the PDF files. You can change the title, author, subject, keywords, creator and producer.
Use Custom Names
In addition to enabling you to rename and modify metadata with macro, Batch Filename Modifier also lets you customize the filenames and metadata manually. You can type words directly.
Instant Preview & Comparison Between Original & New Data
Before you start renaming the PDF files, you can preview the filenames and metadata instantly within the application. There you can compare the original data with the new ones and check if there is any mistake.
Advance Rename Method
Batch Filename Modifier does not only allow you to rename or modify the file names with simple method (modify names by inputting characters directly or using Macro), but also offers an Advanced method which enables you to modify names using custom script.
See also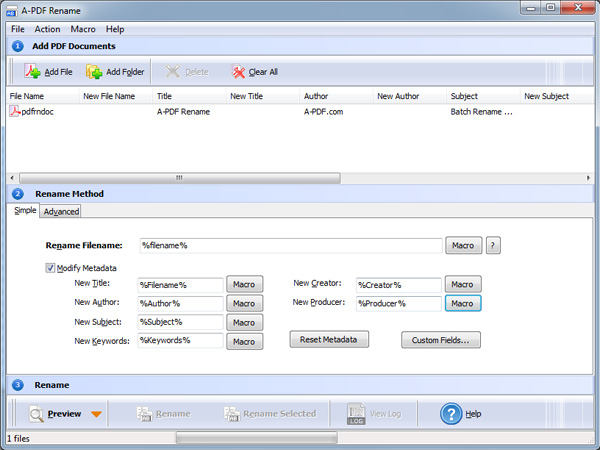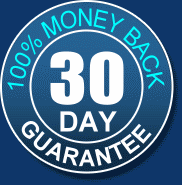 Requirement:
Windows 2000/XP/Vista/7