PDF Forms Filler (A-PDF Filler) is a powerful PDF processing tool that enables you to fill in/out the forms within PDF documents or image files. This software allows you to scan paper into electronic document onto which you are able to add text, shapes and images.
With PDF Forms Filler, you can edit any PDF document, even those that have been imposed with administrative restrictions on editing. You can fill in the forms or add text to anywhere on the PDF pages.
Why PDF Forms Filler
Edit PDFs, images or scanned files.
Fill in/out PDF forms with custom content.
Support to add text, shape and image to uneditable PDF documents.
Customize text: alignment, font family, font size, font color and font weight.
Work on PDFs, Images & Scanned Files
PDF Forms Filler allows you to edit you PDF files, image files and scanned files easily. You can fill out the PDF forms with text, shape or image.
Edit Uneditable PDFs
Sometimes when you receive the PDF document, you are not allowed to edit or modify the content within it because it was created with restriction. But with PDF Forms Filler, you can add text or image to the PDF pages. But there is a limitation: you are not able to change or remove original content of the source PDF.
Customize Text to Match Original Content
Even when you fill out the forms in the PDF file, you will need to make the inserted content look good with the original text. For example, you should select the same font family and color. PDF Forms Filler allows you to define font family, font size, font color and font weight of the added text.
See also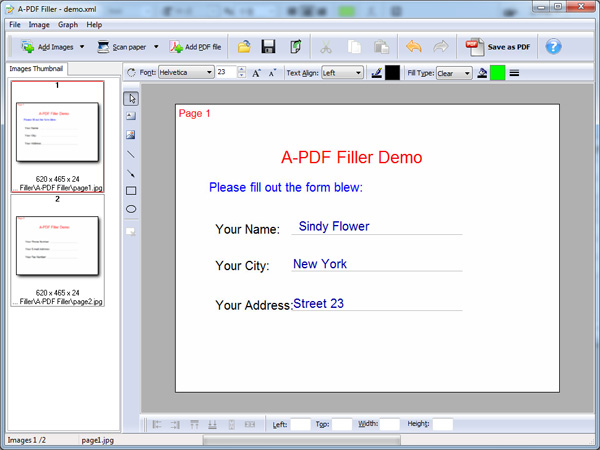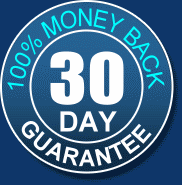 Requirement:
Windows 2000/XP/Vista/7