PDF Margin Trimmer (A-PDF Page Crop) is easy to use PDF cropping tool. This tool can help you trim the pages of your PDF documents very easily and quickly. It is the ideal solution if your PDF file is composed of pages of different sizes because this page cropper can help you trim the PDF pages to make them unified pages. By trimming the white margins of PDF pages, PDF Margin Trimmer will rescale them to fit a standard size for precise printing with bleeding and for comfortable reading on different devices.
Why PDF Margin Trimmer
Compatible with different Windows operating systems.
Support Drag & Drop to add PDF documents for trimming.
Standalone executive PDF margin cropper, no Adobe Acrobat required.
Provide different types of crop box for convenient printing: Bleed box, Trim box and Art box.
Trim margins of a single or multiple pages.
Trim margins of all pages, odd pages, even pages, landscape pages or portrait pages.
On one hand, some countries like the US use Letter size paper (8.5in x 11in.) as their common size while others prefer A4 size paper (8.27in x 11.7in). Therefore, people from different countries may encounter printing problems. On the other hand, the page headers and footers of the PDF file have some content (i.e, copyright and numbering) that prevents the reading devices like Kindle from scaling the wanted content to fit its viewing area, making the actual content too small for pleasant reading. However, PDF Margin Trimmer can solve the above problems.
Easy & Fast
PDF Margin Trimmer is easy to install and operate. Once you start the software, in the operating interface, click the "Open a PDF file to crop" icon to add a PDF; draw a crop box and adjust the area; apply the settings to other pages; at last, crop and save the PDF. All these can be done in one minute.
Various Crop Boxes
PDF Margin Trimmer offers different crop box to save your time and troubles. You can draw Bleed box, Trim box or Art box to the page directly.
Bleed box: Defines the cutting line when the PDF page is printed to allow for trimming and folding.
Trim box: Defines the finished dimensions of the PDF page after it has been trimmed.
Art box: Defines the actual content of the PDF page; this also includes the white space.
See also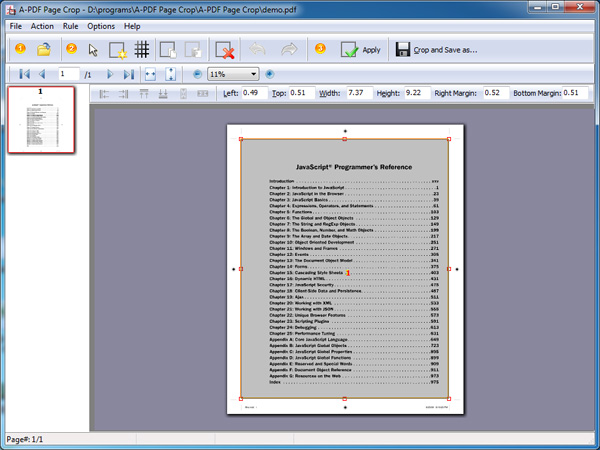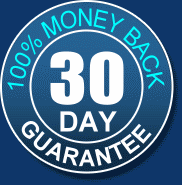 Requirement:
Windows 2000/XP/Vista/7