The PDF files made by Printers always have bleed position. If put the PDF on your website, bleed position will affect the overall aesthetics. Therefore, we need to find a simple to use way to crop the extra bleed position. PDF Trimmer for Tablet PC ( A-PDF Page Crop) is the tool for crops or removes the extra white margin of PDF pages, for tablet viewing. What's more, you can reorganize normal sized of PDF such as A4/B4 and so on, make your PDF be readable on small devices such as Sony Reader PRS500/PRS505, iRex Iliad, Cybook Gen3 etc.
PDF Trimmer for Tablet PC Features:
Variety of Open
. Click "open a PDF file to crop" icon to open the PDF file which must be cropped
. Quick open way, drag and drop PDF file
. Move to the top menu to open file to open PDF
Define Crop Rules
With using PDF Trimmer for Tablet PC, you can customize what parts need to be cut. You can crop the bleed position only, or crop PDF pages to four parts and more.
Auto Add Crop box
. Auto draw bleed box as crop rule
. Auto draw trim box as crop rule
. Auto draw art box as crop rule
Export and Import Rules
Maybe you have many PDF files which also need to be cropped in the same rule. If so, you can export crop rule for later use, once you need to use this crop rule, you just need to import rule to apply for the added PDF.
Apply for one or more PDF pages
Once custom the crop rule for one of the page of PDF, for ensuring the consistency of PDF, you should apply the crop rule for all PDF pages.
| | | |
| --- | --- | --- |
| | | |
| only $35. | | Free download trial version |
See also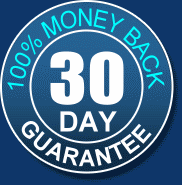 Requirement: Windows 2000/XP/Vista/7