Create an audio digital magazine with voice assistant feature in A-PDF FlipBook Maker?
Question
Hey, I download A-PDF flipbook maker and have a try. I have to say it is a great flipbook maker. But now I want to know can I make the flipbook speak as soon as I open it. If it can, show me the tutorial.
Solution
A-PDF FlipBook Maker is a flipbook maker for making fabulous page flipping book from PDF and images with ease. With A-PDF FlipBook Maker, on one hand, users can customize the layout by wonderful templates, themes and scenes; on the other hand, there are multiple command used formats to publish the flipbook. In addition, A-PDF Flipbook maker can make your flipbook speak by applying voice assistant. And now follow the steps to create an audio digital magazine with voice assistant in A-PDF FlipBook Maker.
Step1: Add PDF and Image
Run A-PDF FlipBook Maker and then click "Create New" to import PDF and images. Then you can customize page range to import, page quality and size, watermark and other settings.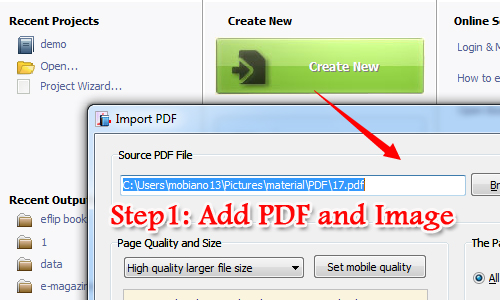 Step2: Make Voice Assistant Show
Then click "View" – Assistant" to make assistant feature show. And then you can select an assistant Lily or Mr. Jam to speak out your flipbook.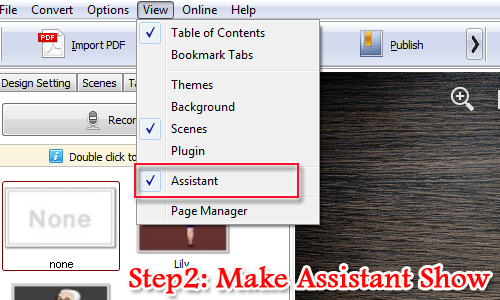 Step3: Create Audio
Go into "Record Settings" then you can choose to enter the audio text for the pages or import the audio file easily. When you enter audio text, select an engine and generate the audio with ease.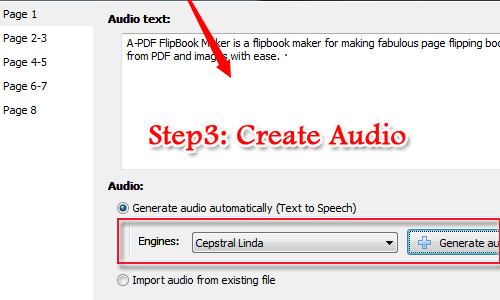 Step4: Apply Voice Assistant
Finally, click "Apply" to apply the voice assistant. And then refresh the flipbook and check the assistant work well or not.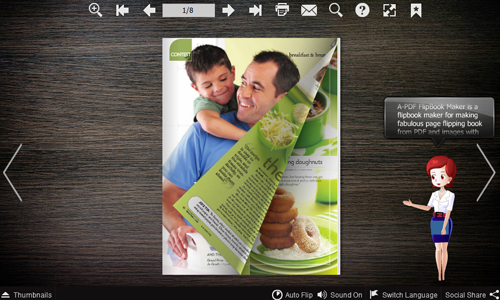 Related products
We always like improving our products based on your suggestions. Please send your feedback (or ask questions) to us in the contact page.