Design the background of Jquery flipbook with images
Question
The background color is too simple, which cannot highlight my beautiful Jquery flipbook. I want to create flipbook themes from my favorite wallpaper. There are too many tools in flipbook software that I cannot find which button is use for design. Would you tell me please?
Solution
Sure. You can design the background of Jquery flipbook (free download here) with images. Please follow the below steps.

Step1: Download A-PDF Flip Book Maker and install it to your machine;
Step2: Launch this program and Import your PDF file; Step3: The default template is Neat. If you want to change the template, just open template panel to choose other templates; Step4: Open Flash Display Setting>Background Config>Background, add image to Background file;


Step5: Change toolbar color to match your background image;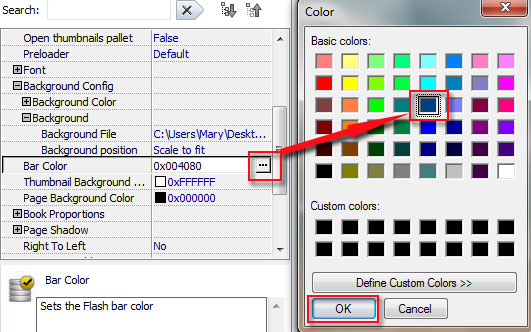 Step6: Click "Apply Change" to preview the theme;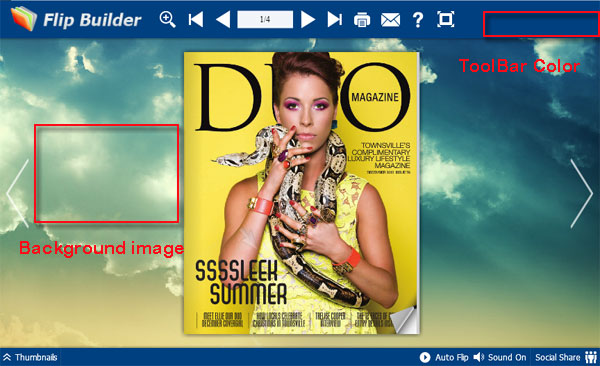 Step7: Publish flipbook with output format, for online or offline.
Related products
We always like improving our products based on your suggestions. Please send your feedback (or ask questions) to us in the contact page.