How Can I Convert PDF to Flipbook on Windows OS?
Question
I have purchased
A-PDF FlipBOOK Maker
several days ago, and it really helps me a lot and it is really what I need. However, I am not very familiar with the usage of it, please tell me how can I convert pdf to flipbook on Windows OS?
Solution
Reading is fun for some time, because reading makes us open-minded, bright and unlimited heart. Generally speaking, we often read paper books rather than electronic book. However, ebook or flipbook is quite userful in our lives. You can carry a whole library of hundreds of books with you, in a laptop, notebook or any ebook reader, without worrying about their weight. Therefore, flipbook is vitally important in our daily lives.
FlipBook Creator is a powerful page flip software for users to create flash and html5 flipbooks in minutes. It helps users create online digital magazine which can be viewed on PC, Mac, iPone and other mobile devices. It supports to convert PDF to online flipbooks in seconds.
Here are the steps to convert pdf to flipbook:
Step1: Import PDF files.
Start FlipBook Creator and click the button of "Create New", browser to import PDF document.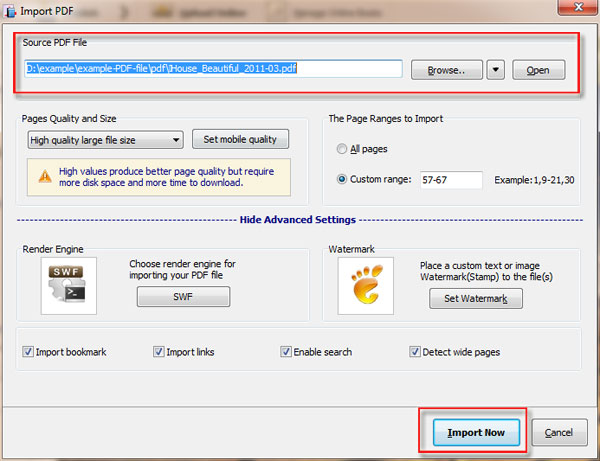 Step 2: Select templates and themes
There are so many flipbook templates and themes in FlipBook Creator. Users need to choose the templates and themes they like.
Step 3: DIY online digital magazine.
DIY online digital magazine with professional Design Settings. Insert book logo, add background music, customize tool bar of flipbook, embed Google Analytics ID and so on.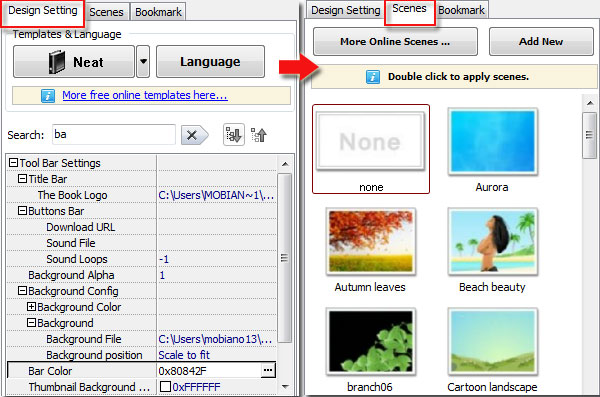 Step 4: Publish online digital magazine
Click the button of "Publish" to publish flipbook to different formats or upload it online directly.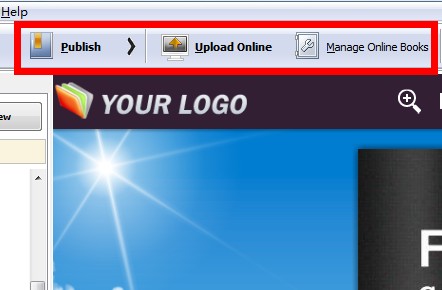 Related products
We always like improving our products based on your suggestions. Please send your feedback (or ask questions) to us in the contact page.