How to make a digital page flip magazine more SEO friendly?
Question
Is it possible to add title and description to my flip book so my flip book can be more SEO friendly to Google or other search engines?
Solution
Yes,
A-PDF Flip Book Maker
enables you to add title and description for your flip book. Besides, it can make your flash page flip magazine more SEO friendly in other ways.
Method One: Import Search
Enabling the "Import Search" feature will help readers locate what they look for within the HTML5 page flip magazine with ease. This can greatly improve the user experience especially while they are reading a magazine containing hundreds of pages.
1. Start A-PDF Flipbook Maker and create a new project. In the Import screen, click "Advanced Settings" and you will see the advanced settings below, enable "Import Search" at the bottom and then click "Import Now" button;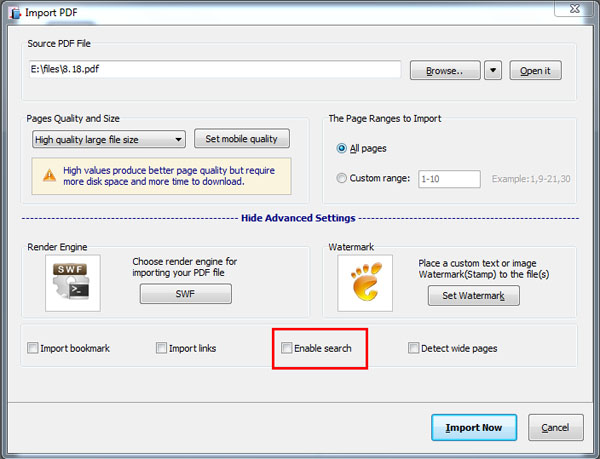 2. After you enter the Design interface, choose a template and a theme; and select the "Design Setting" tab, click Tool Bar Settings >> Buttons Bar >> Search, choose "Show" to enable Search function and set Search Highlight Color and Least search characters;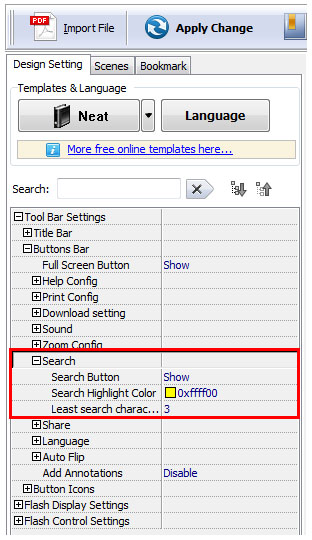 3. Click the "Apply Change" button to save the settings, and after you publish or upload the flipbook online, you can click the Search button at the toolbar and input search characters in the pop-up search box, press Enter or click the Search icon, and the search results will be listed, just click the one you like and the book will turn to that page.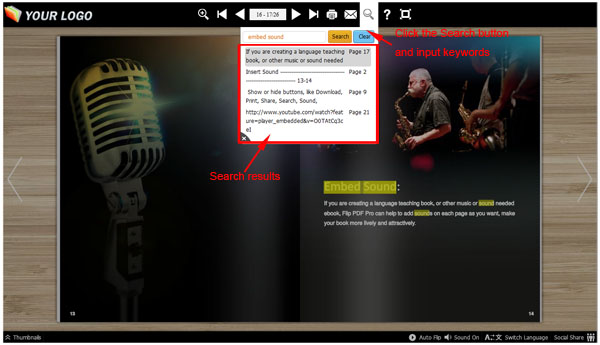 Method Two: Add HTML Meta in Output
1. After you finish design the flip book, click the "Publish" button to enter Output interface;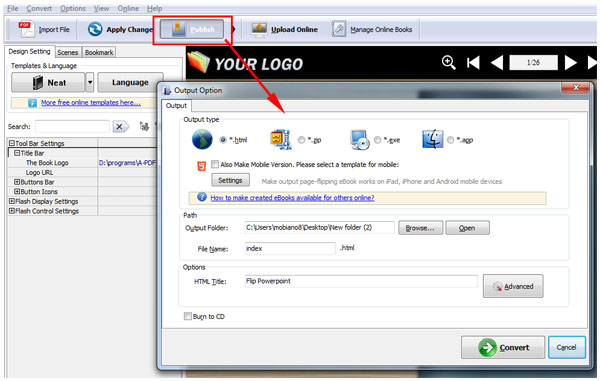 2. Choose HTML or ZIP format, then click the "Advanced" button, and the Advanced Settings window will pop up, define title, keywords and description for the flip book;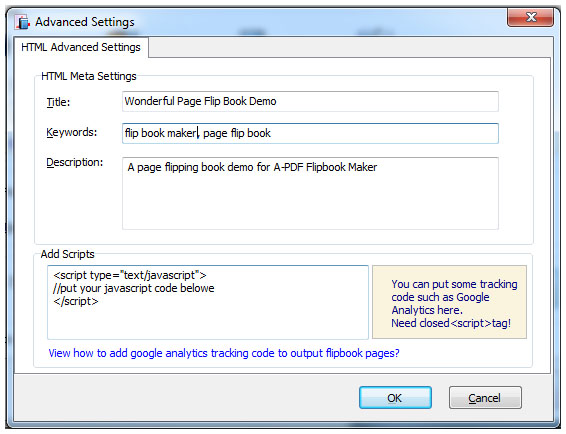 3. Click "OK" then "Convert" to publish the SEO friendly flip book and upload to your website.
Method Three: Define Book Settings Before Uploading Online
1. After you finish designing the flip book, you can click "Upload Online" to upload the flip book to Online Server;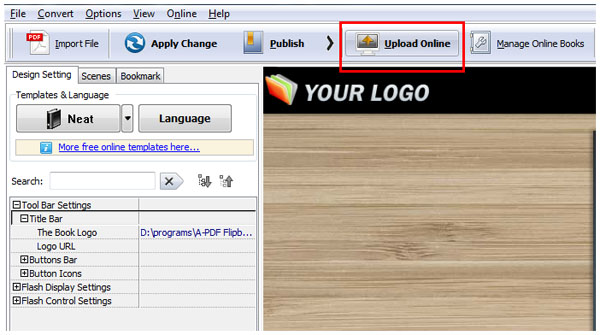 2. Login to the Online Service with you registered account, and in the pop-up window, click "More", then you can define HTML Meta Settings for the page flip book, e.g, title and description;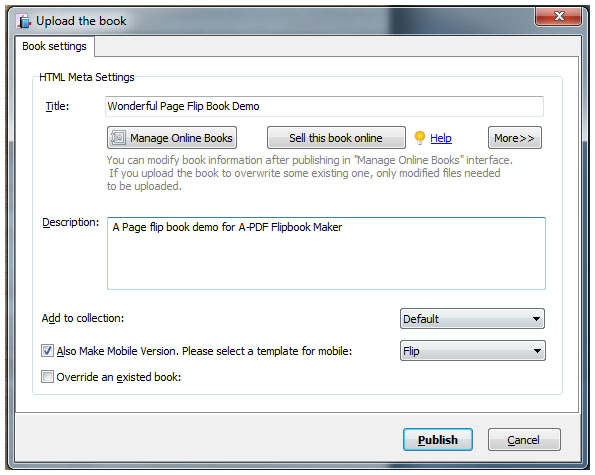 3. Then click "Publish" to upload the flip book online.
Related products
We always like improving our products based on your suggestions. Please send your feedback (or ask questions) to us in the contact page.