Use Page Flip Software to add print area on flip page
Question
How can I add print area on object page of flip catalog by Brochure Flipbook Maker? Readers can print our discount coupon by click this print area on page.
Solution
Yes, you can use our
A-PDF to Flipbook Pro
Software to add print area on you flash catalog pages.

Here are steps in detail:

Step1: Launch PDF to Flipbook Pro, and then import PDF from your PC for conversion;

Step2: Click "Edit Pages" button on top toolbar to enter into
(PS: It will spent some times for loading, please be patient)
Step3:
Click "Add Printable Area" button, and then you can draw a print area on object page;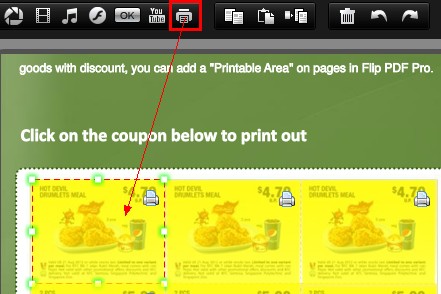 Step4: Set Print Properties. You can define the color, title or even add description for print area.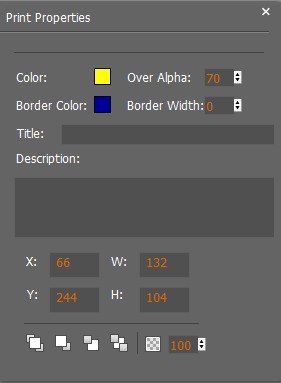 Related products
We always like improving our products based on your suggestions. Please send your feedback (or ask questions) to us in the contact page.