A-PDF Photo Exif Editor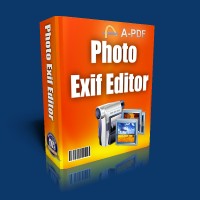 A-PDF Photo Exif Editor a professional tool to view, edit, remove or create Exif (or metadata) data in images. As the best assistant to edit & modify images information for photographers, image pickers, A-PDF Photo Exif Editor allows to edit & modify all Exif data freely.
With A-PDF Photo Exif Editor You can import/export EXIF and IPTC data from/to XML format as well. You can edit date, description, camera model and other data of your digital photos. Export to a file is also possible
Why A-PDF Photo Exif Editor
Exchangeable Image File (EXIF) data is stored within JPEG images. Almost all new digital cameras record and store the cameras settings, scene information, date/time etc within this EXIF data.

This information can be really useful when it comes to sorting and viewing your digital photos, providing you keep the date and time settings of your camera up to date. While travelling this rarely happens, making the date/time values useless.
A-PDF Photo Exif Editor enables you to modify the date and time attributes of the EXIF data in your digital photos. This allows you to compensate for different time zones within seconds.
Main Features
Support to all EXIF 2.21 standard tags.
Support to all non-standard extension tags.
Extract the EXIF information to XML file.
Powerful import & export function.
Support JPEG, TIFF and Exif template file.
Special extension tags for profession photography (lens, film, filter, scanner,flashlight)
See also
Current version 1.2.0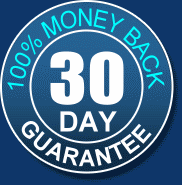 Requirement: Windows
2000/XP/Vista/7