Can I change the interface language as Arabic?
Question
I converted PDF to flipbook with A-PDF FlipBook Maker without difficulty. But I am not so familiar with English and my mother language is Arabic. So does your software support Arabic? If it does, it would be more convenient for me to take good use of the functions.
Solution
With
A-PDF FlipBOOK Maker
, of course you can change the interface language in order to understand the functions easily. A-PDF FlipBook Maker supports multiple languages such as Arabic, Chinese, English, French and German and so on. Then if you can't find out the language you need, you also can load an xml language file to program and make it work. If you find something wrong on the label translation, just click "Edit" to modify the label. Here we are going to show you how to change the interface language as Arabic steps by steps. Step1: Import PDF File. Run the program and then click "Create New" to add new PDF file to continue editing.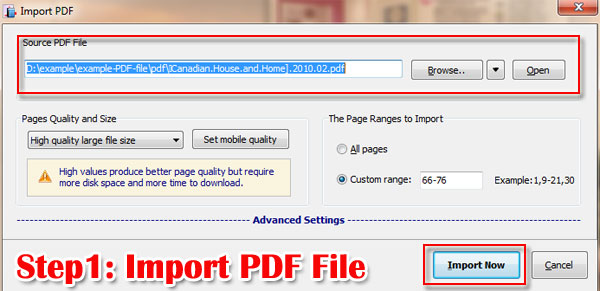 Step2: Select Arabic Language for Flip Book. Select "Language" and find "Arabic" and then click "OK" to save the change.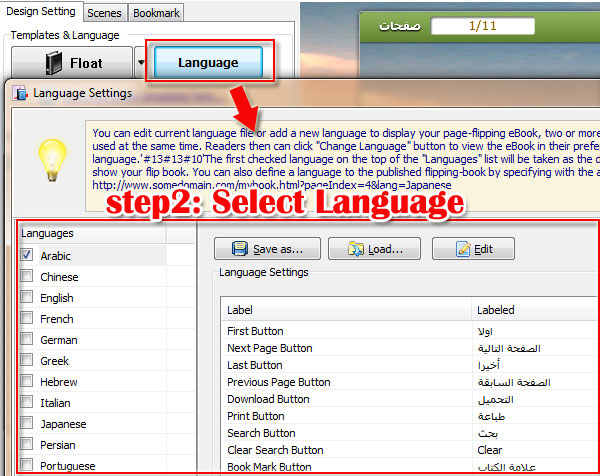 Step3: Make Search Button Show. Move to Design Setting, enter the keyword "search" and get the "Search Button". After that choose "Show" from "Search Button" to make it show on tool bar in advance.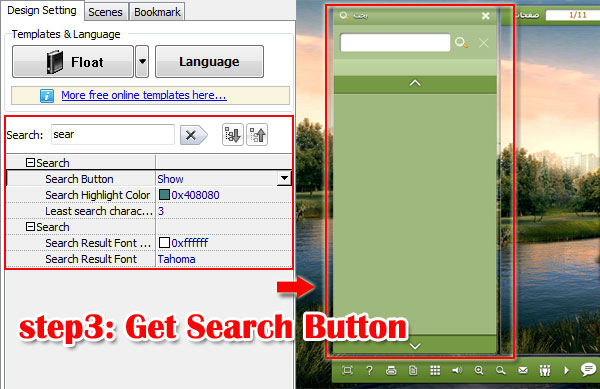 Step4: Search the information. Click "Search" button on the tool bar and type the key word or sentence to get the information you need.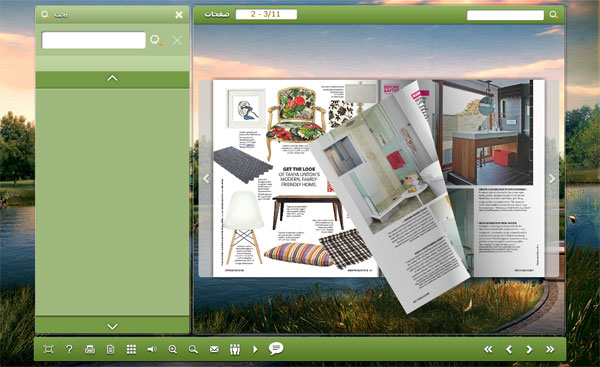 Related products
We always like improving our products based on your suggestions. Please send your feedback (or ask questions) to us in the contact page.