How can I insert clipart into flash flip page?
Question
I am making a flash flip story book for my daughter with A-PDF to FlipBook Pro. And I would like to add something cute and lovely objects on the flip book to attract her attention and make the story more vivid. For example, adding some animals and vector decorations will be better. And I found I can insert clipart on flash flip book. Then can you make a tutorial for me?
Solution
Of course
A-PDF FlipBook Pro
can help you beautify flash flip book with inserting clipart on it. Different from other ordinary flip book maker, A-PDF FlipBook Pro not only can create page turning book from PDF but also beautiful with wonderful templates, scenes and adding multimedia elements. And inserting cliparts on flip book is easy and simple way to decorate flip book as quickly as you can.Then in the tutorial, we will take more about inserting clipart into flash flip page with powerful flip book editor. Step1: Add PDF Files. Download the software and run to get start. Then click "Create New" and import PDF file to convert it to flipbook.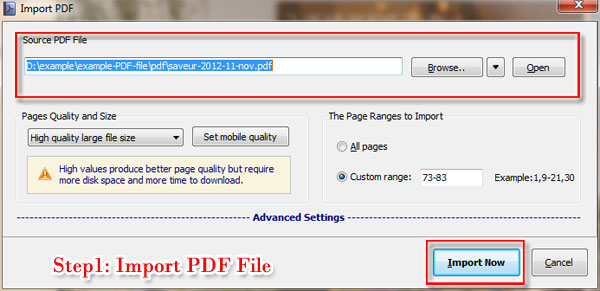 Step2: Move to Flip Book Editor. Click "Edit Page" to move to Flip Book Editor and then get "image" icon from the editor tool on top and then continue.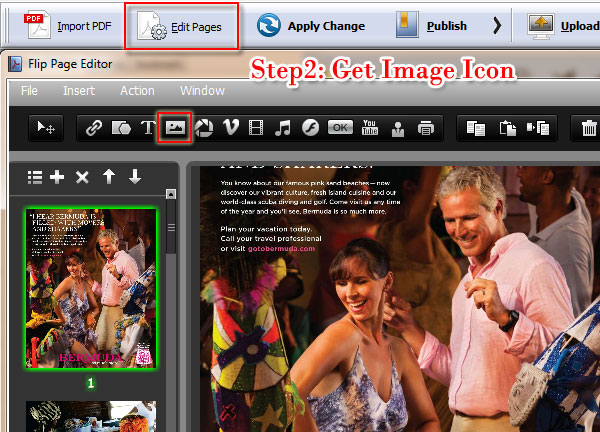 Step3: Apply Clipart on FlipBook. Select a page and click "images" to select "Clipart" to start inserting the clipart you want.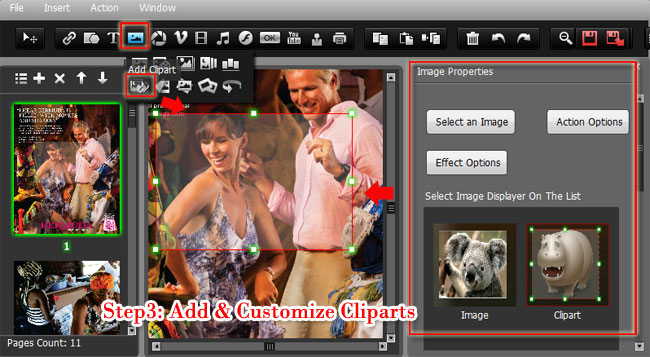 Step4: View Clipart on flipbook. After customizing the clipart setting on flip book, just click "save and exit" button to check the clipart on flip book.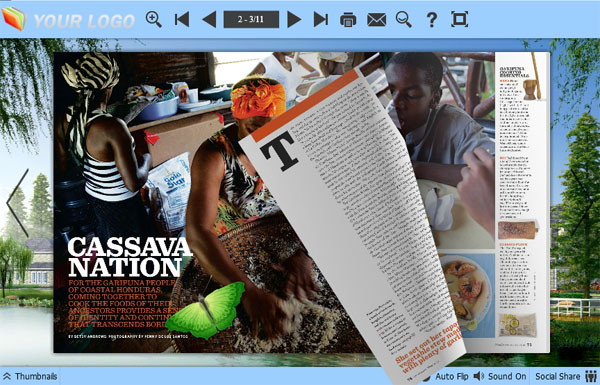 Related products
We always like improving our products based on your suggestions. Please send your feedback (or ask questions) to us in the contact page.