How can I insert swf file into flash brochure?
Question
A few days ago, I was looking for a useful and cheap flash converter. Finally, I got A-PDF to FlipBook Professional. However, I am still not so familiar to use the flip book editor function so far. Anyway, could you please tell me how can I insert .swf file into my flash brochure to make it more wonderful?
Solution
There are many ways for users to enrich the flash brochure with
A-PDF to FlipBook Pro
. For instant, diverse templates and scenes to define layout; customize design setting functions and awesome flip book editor to enrich content of flash brochure. Then in the FAQ, we will take one of the flip book editor function for example. That is to insert SWF file into flash brochure in minutes. It not only can decorate the flash brochure as decoration but also can make the flip book more graphic and impressive. Please check the specific details as follows. Step1: Run Program and Add PDF file. Download the software from official website and run the program. After that click "Create New" to import PDF file.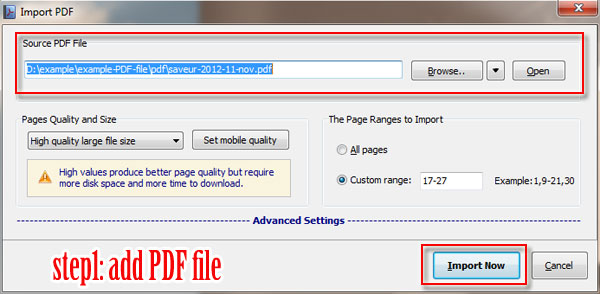 Step2: Select "Flash" icon. Click "Edit Page" to move to "Flip Book Editor" window and then go to toolbar on top and get "flash" icon.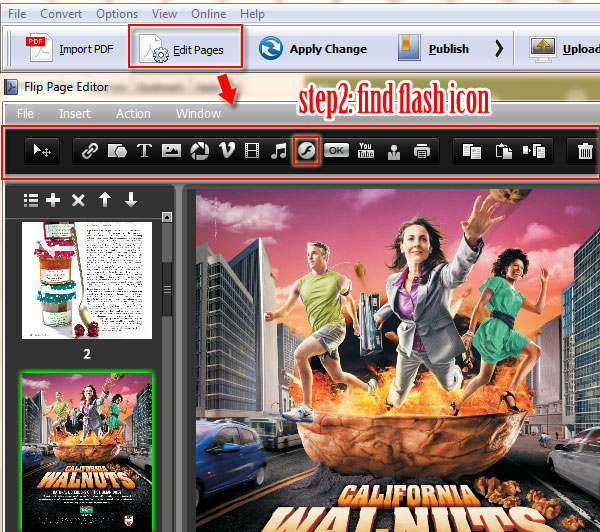 Step3: Add Flash Game on FlipBook. Then select a page and draw a box to add flash game. Next is to import a flash game with SWF format and customize the settings of flash game such as size and name.
Step4: Check the flash game. Click "save and exit" to save the change and refresh the flipbook and then check the flash game work or not.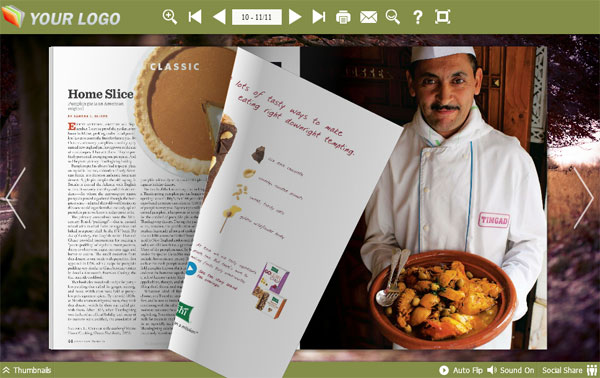 Related products
We always like improving our products based on your suggestions. Please send your feedback (or ask questions) to us in the contact page.