How to Apply Search Content Function in Minutes?
Question
I have to say the templates of A-PDF FlipBook Maker are gorgeous. But now I just have no idea how to find the search button and make it work. Anyway, please tell me how to apply the search content button and make it work well.
Solution
Don't you think looking for some keywords or sentences from a lot of pages is hard work? Here we would like to show you the convenient way to find the information you need with
A-PDF FlipBOOK Maker
easily. Search function of f A-PDF FlipBook is useful to help users to find the keywords or key sentences in minutes. Before you use search function of A-PDF FlipBook Maker, you should notice that search function can work smoothly on text based file but not magazine based on images. Step1: Add new file to program. Run A-PDF FlipBook and then click "Create New" to continue adding new file to program such as PDF.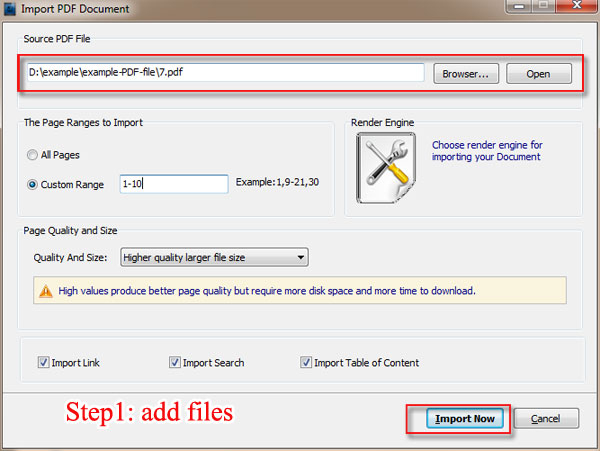 Step2: Make Search button show on toolbar. Move to "Custom Setting", click "Tool Bar Settings" and select "Search button" after that choose "Show" from "Search Button Visible". Step3: Refresh Flip Book. After changing the settings of flipping magazine, please do remember to click "Apply Change" to fresh the flip book in order to make the change show.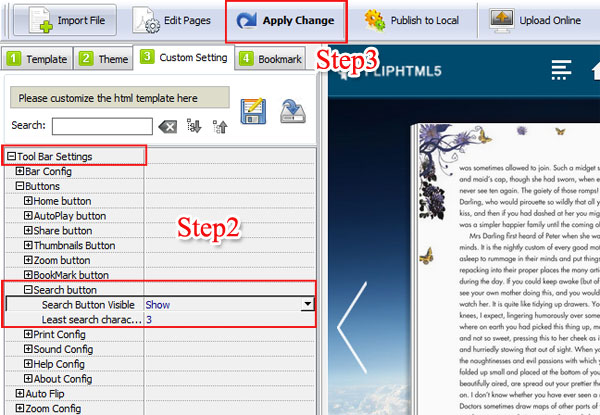 Step4: Search the information you need. Move to tool bar and then click "search" button and input the keywords or sentence to get the paragraph or other information you need.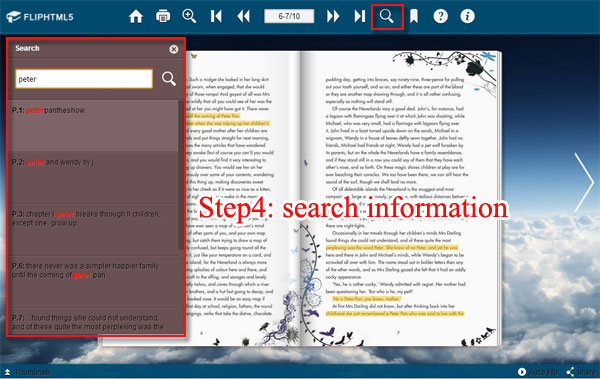 Related products
We always like improving our products based on your suggestions. Please send your feedback (or ask questions) to us in the contact page.