How to create a home button on the flipbook toolbar?
Question
Recently, I have purchased
A-PDF FlipBOOK Maker
. How to make a Home button on the flipbook toolbar which link to my home page?
Solution
FlipBook Creator is a powerful software which helps users create attractive online publications with page-flipping effect from PDF documents. With abundant templates and themes, FlipBook Creator also allows users to customize a more attractive digital magazine. Besides, users can also publish and share any publication immediately by flip page maker's cloud services. Users can share their flipbooks via popular social networks such as facebook and Twitter.
Users can also set permissions by adding a password to shield flipbook for different activities including downloading, printing and sharing. FlipBook Creator also allows users to build Cool 3D realistic Flash flip books without any coding and programming.
Here are the steps for users to set single page mode:
Step1: Start FlipBook Creator and import PDF documents.
Please lauch FlipBook Creator from your computer and begin to import PDF document to it.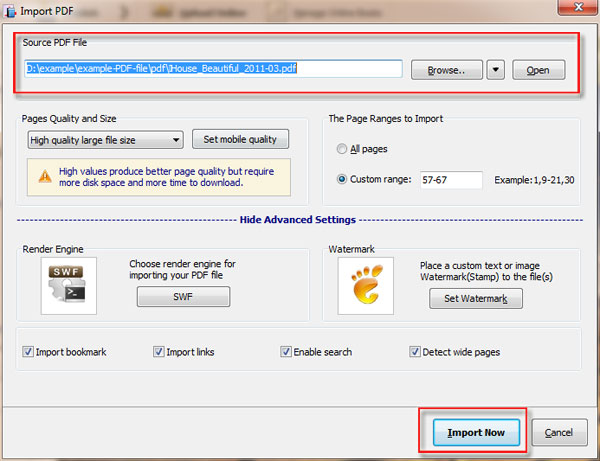 Step 2: Select templates and themes
After importing pdf document, please choose the suitable template and theme. User can also download more template, theme and scenes online.
Step 3: Home Button Setting.
Search "Home" in the search bar in the Design Settings. Set to show "Home" button and insert page URL.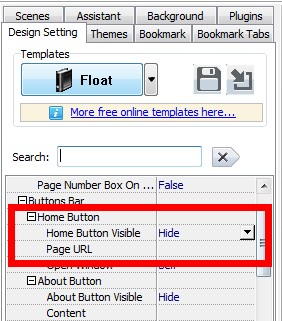 Step 4: Publish online flipbook.
Click the button of "Publish" and select the flipbook format: EXE, ZIP, HTML,APP. Users also can upload the flipbook online or send it to others directly.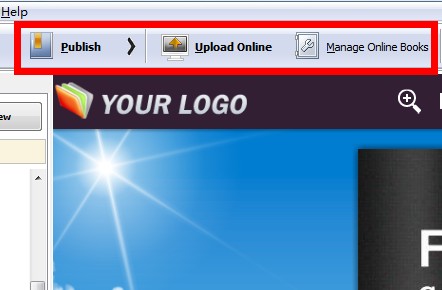 Related products
We always like improving our products based on your suggestions. Please send your feedback (or ask questions) to us in the contact page.