How to Create Online Flash Digital Brochure from PDF Files by using A-PDF FlipBook Creator?
Question
I am looking for user-friendly digital brochure software to create online flash digital brochure from PDF file. Do you have any suitable software to recommend? It will be better if the digital brochure is with page flipping effect.
Solution
If you would like to create a impressive and wonderful digital brochure, you can try to convert PDF into digital brochure with page flipping effect by A-PDF FlipBook Creator. A-PDF FlipBook Creator is digital publication software for creating page flip book, magazine, brochure and catalog with ease. In addition, you are able to publish the digital brochure online or offline easily. It is up to you. Furthermore, it provides multiple templates and themes to enrich the digital brochure. And now let's begin to learn the easy steps to create online flash digital brochure by A-PDF FlipBook Creator.
Step1: Import PDF files
Click "Create New" to start importing PDF file. And then you can select a PDF file and continue setting import range, page quality and size, advanced settings and so on.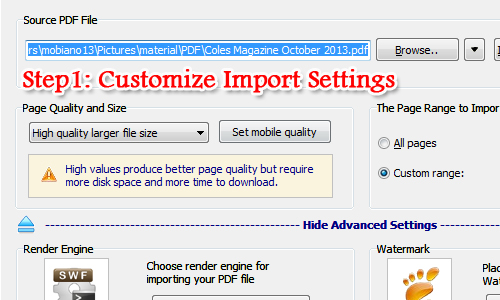 Step2: Select a Template and Theme
Click "Neat" and go to template list to select a proper template and theme with ease. Anyway, if you can't find a satisfied template and theme, then you can have a look at online template list and customize a theme for your digital brochure.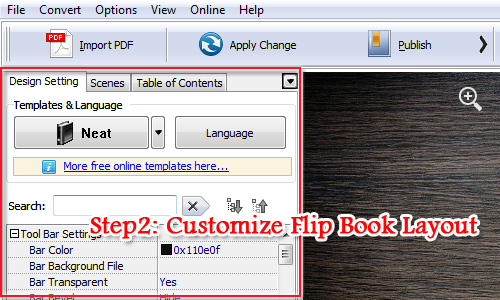 Step3: Customize FlipBook Settings
Move to "design setting" to continue customizing toolbar setting, flash display setting and html control setting easily. For example, you can hide or show the functional buttons, change toolbar color, background image, insert Google Analytic ID and so on.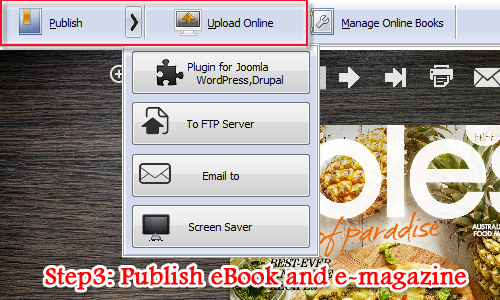 Step4: Publish online or offline
Finally, come to the last step. Press "upload online" button to publish digital brochure online quickly. Once it finished publishing online, you can continue to share it to network or others.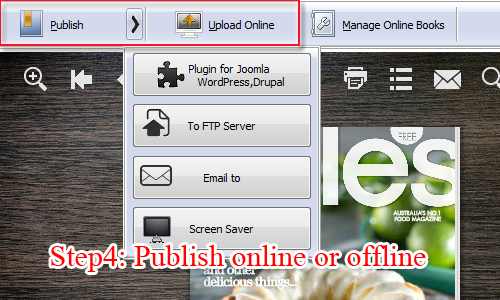 Related products
We always like improving our products based on your suggestions. Please send your feedback (or ask questions) to us in the contact page.