How to Email Share Page Flip Magazine?
Question
Making wonderful page flip magazine with A-PDF FlipBook Maker is easy. Anyway, if I can email the wonderful flipbook to my friends, it would be better. Can you help me solve the problem quickly?
Solution
When you read a really good book, will you share it with your friends? As we know that, you can share or email most of eBook to your friends directly. Then if you find a wonderful flipbook digital magazine made by A-PDF FlipBook Maker, you won't have the problem. In this FAQ, you will find the easy steps to email the flipping book to your circle friend conveniently. By the way, if you also want to share the html5 flipbook on social media sites, flip html5 can meet your need actually as well. Then please check the steps as follow: Step1: Launched A-PDF FlipBook Maker and add file. Run the program and click "Create New" to continue adding new file such as PDF, OpenOffice, Office and Images.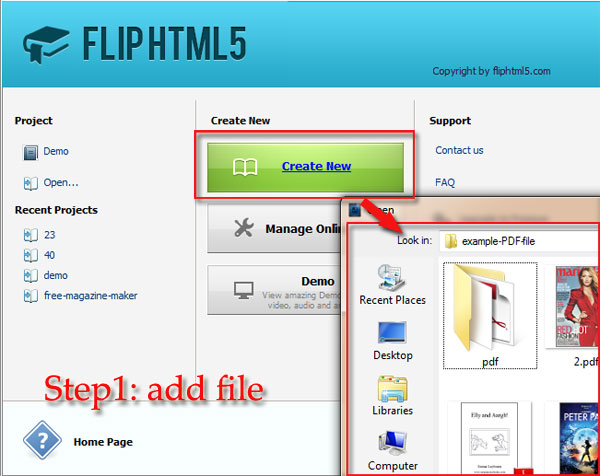 Step2: Enrich FlipBook and upload online. You can customize the flipping book with custom setting such as making share button show on toolbar, template and flip book editor. And then upload the flipbook online with clicking "upload online" button.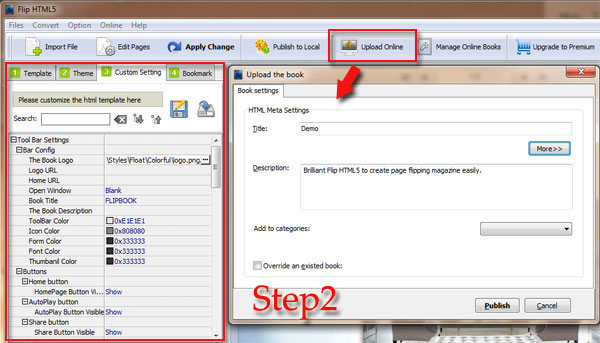 Step3: Get online link and Email the flipbook. Then open the online flipbook address and click share button, select "Email" option. After that, fill the email information and click "Send" to email your friend successfully.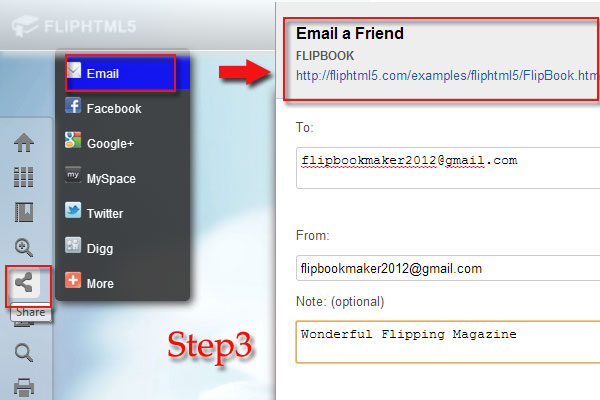 Related products
We always like improving our products based on your suggestions. Please send your feedback (or ask questions) to us in the contact page.