How to Enrich Flip Book with adding Music Player by Flip Book Editor
Question
Can I add a sound player on single page but not for a book with A-PDF FlipBook Maker? I would like to insert different tracks on different pages. It is appreciated that you can teach me steps by steps.
Solution
There are a lot of ways for users to enrich the flip book and make readers impressive with
A-PDF FlipBOOK Maker
. Flip Book Editor is one of the easy ways to adding multimedia contents on flip page in order to make it vivid and more perfect. Then adding sound to specified flip book page is one of the outstanding functions of flip book editor. Here are the simple steps to show you how to insert audio track on single page easily. Step1: Run A-PDF FlipBOOK Maker and start adding file. Download and run the program and then continue importing PDF to flipping book.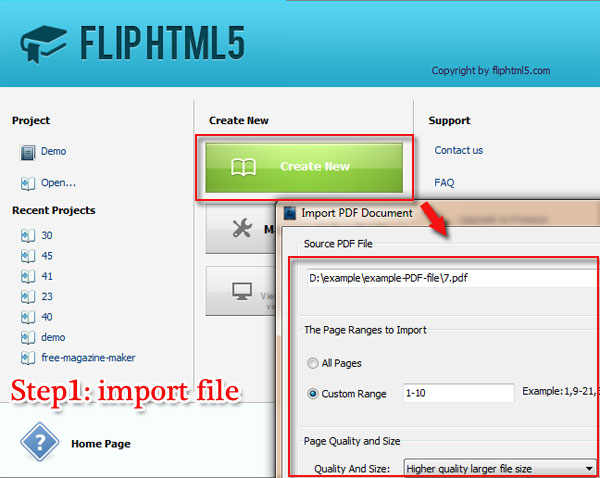 Step2: Select a page and add sound. Select a page first and then click "Sound" icon on editor tool bar and draw the box on the selected page. And then keep customizing the setting of sound player.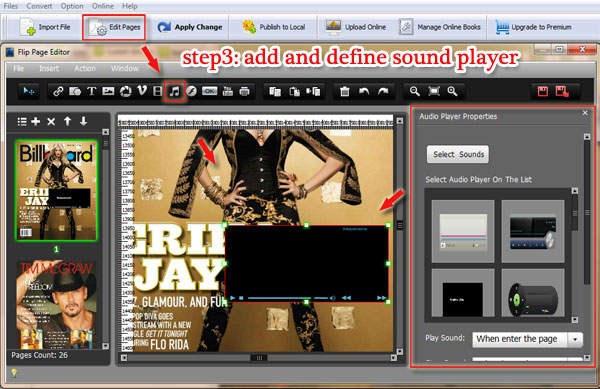 Step3: Save and Exit. Only you save the setting before exit and the change will be saved. Then you can check the sound effect on the flipping page with A-PDF FlipBOOK Maker quickly.
Related products
We always like improving our products based on your suggestions. Please send your feedback (or ask questions) to us in the contact page.