How to make online flash book on sale by bookcase?
Question
I read your website introduction carefully and found flipbook creator is really useful for us. But before I purchased the flash converter, can you tell me how can I integrate any e-commerce features into the flipbooks? Just tell me more details about selling my books with A-PDF to FlipBook Pro.
Solution
Of course, you can make the online flipping book on sale in the bookcase with
A-PDF to FlipBook Pro
. On one hand, it can create flash magazine from PDF file and enrich them with diverse template and customizable settings; on the other hand, you can upload the page turning book online with ease. What's more, you can sell the online book in the price you want. Anyway, please don't forget to define the account settings such as PayPal setting, email setting and contact settings. Here are the simple steps to make online flash book on sale. Step1: Add PDF file to program. Download program from official website and then click "Create New" to add new PDF Catalogue to FlipBook.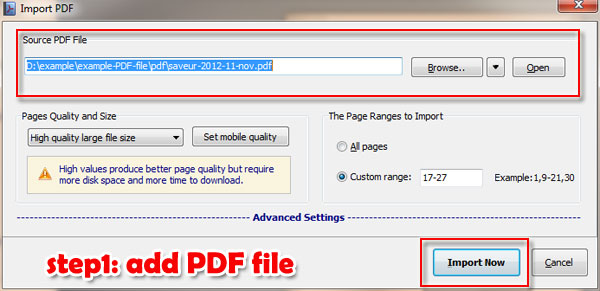 Step2: Insert Rich Content for FlipBook. Templates and scenes to define layout of flip book, design settings to customize basic, display and flash settings and assistant make your flipbook speak exactly. Besides, flip book editor to insert multimedia content or remove and add new page.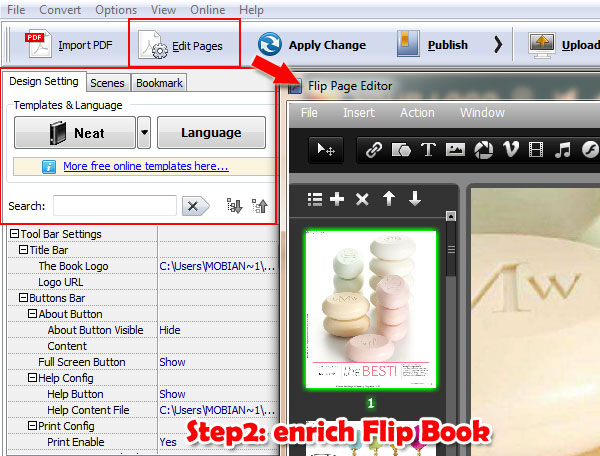 Step3: Upload Online and Sell the Book online. Click "upload online" and then continue to fulfill the details such as title, description. And then select "Sell this book on BookCase" to move on.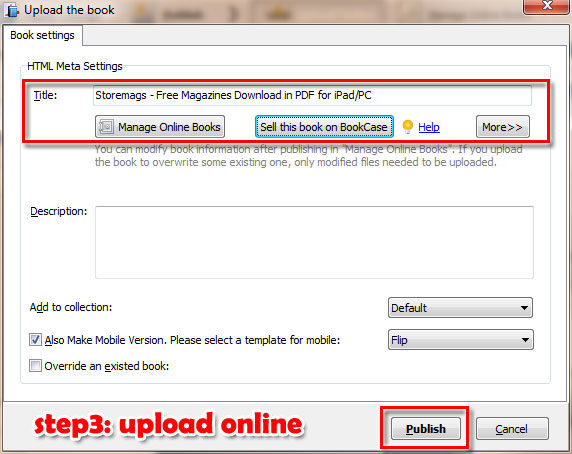 Step4: Define Account Setting. When you move to "Modify Book" window you have to define account settings such as PayPal setting and contact information.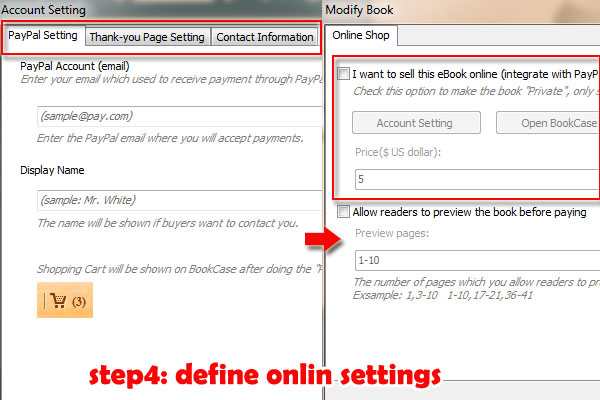 Step5: Price Flip Book. After that, just set up a proper price for your online flip book and go back to the book case to check your book available or not.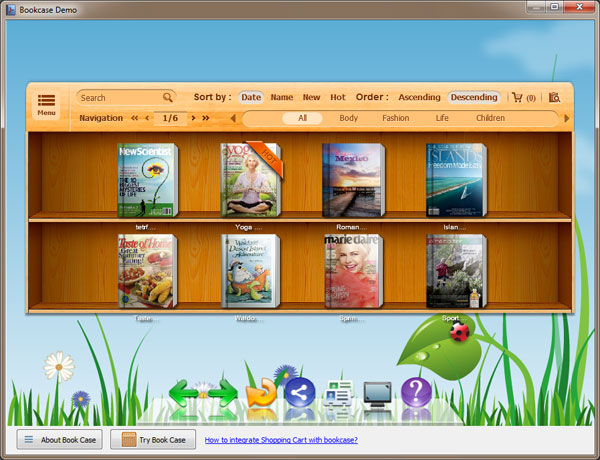 Related products
We always like improving our products based on your suggestions. Please send your feedback (or ask questions) to us in the contact page.