How to Protect Page Flip Brochure from Unauthorized View?
Question
I converted a flash flipbook from PDF file and now I would like to set password for page flip brochure to avoid unauthorized view. However, show me the easy way to set password for my own fancy book quickly.
Solution
No matter we convert PDF to flash magazine for personal use or commercial use, we may need to add password to protect our flash flip book sometimes. Then with
A-PDF FlipBOOK Maker
can satisfy the need exactly. Furthermore, you also can choose the protect page ranges such as protect all pages and exclude font pages. After that, you can continue to publish the flipbook to local or upload it online. Then you have the permission to authorize someone or no one to view you page flip brochure, magazine and catalog. Step1: Import New PDF file. Download the software from website then run and then click "Create New" to import new PDF file to program.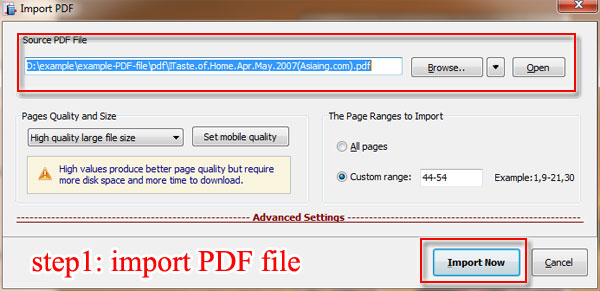 Step2: Find "Security Settings" from Design Setting. Move to "Design Setting" window and get "Security Settings" button. You can enter the keywords on "Search" to get the target function as quickly as possible.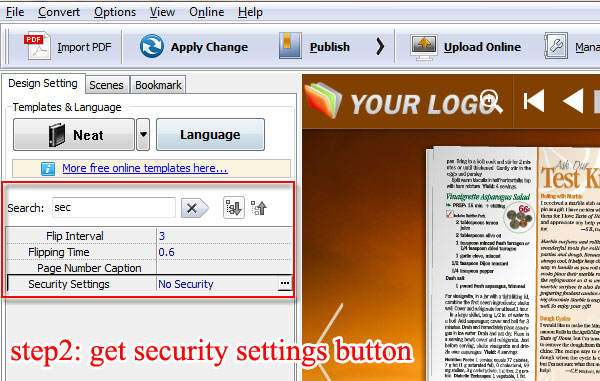 Step3: Set Password for FlipBook. Click "Security Settings" and move to "Flash Security Config" and then choose the security type and protect page ranges.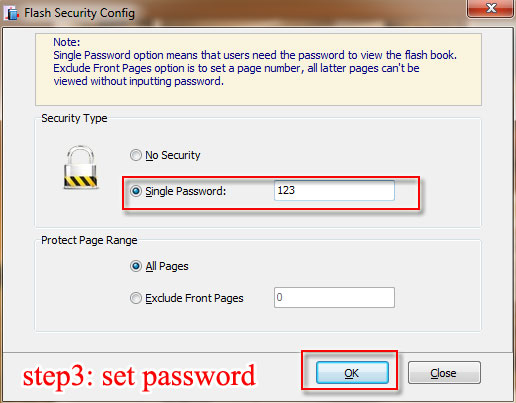 Step4: Publish and check the password. After that publish the flipping book and then enter the password to check it works well or not.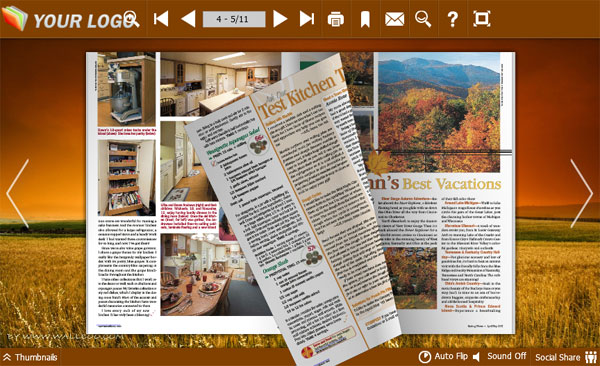 Related products
We always like improving our products based on your suggestions. Please send your feedback (or ask questions) to us in the contact page.