How to view my flipping book on mobile equipment iPad and Android?
Question
Reading FlipBook created by A-PDF FlipBook Maker on PC is wonderful for me but if I can read the page turning book on mobile devices such as iPad, iPhone or Android will be more awesome for me. Then can you show me how to make flipbook readable on mobile devices?
Solution
Nowadays, more and more people prefer to get the information or make fun from mobile devices. Then do you know you can read the eBook with page turning effect on your mobile devices such as iPad, iPhone and Android with ease? Here is the powerful
A-PDF FlipBOOK Maker
for you information. If you are interested in reading flipping magazine on mobile devices, then you will find the simply to make flipbook read on mobile phone, pad exactly. Step1: Add PDF file. Download and run program and then click "Create New" to continue.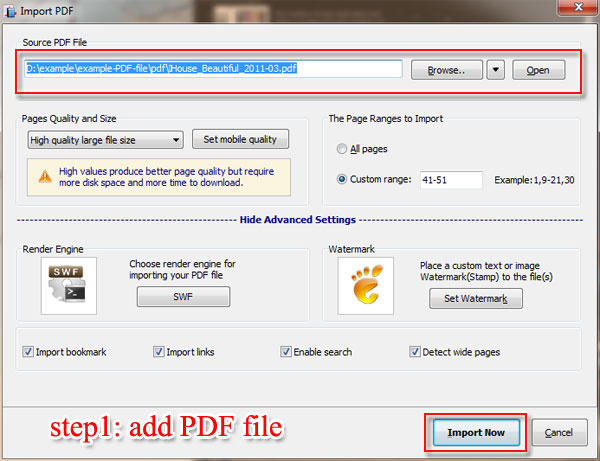 Step2: Customize PDF to Flash Magazine. Template to define flip book layout and design settings to customize tool bar, display and flash settings.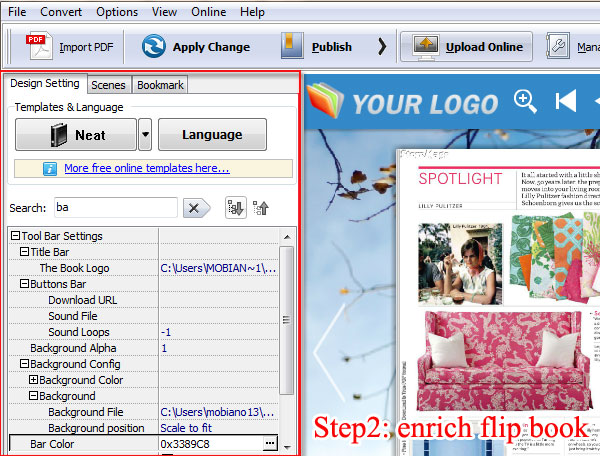 Step3: Publish to local. You can click "Publish" to publish it to local with a proper format and make mobile version in order to view the flip book on PC or upload it online through FTP.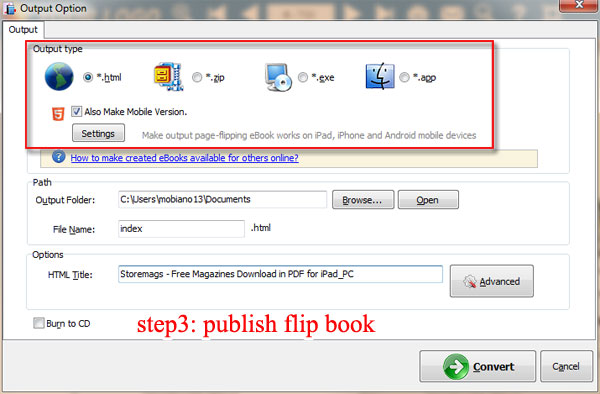 Step4: Upload Online. Or you upload it online to get the online address and then enter the online address to view the flip book on mobile devices easily.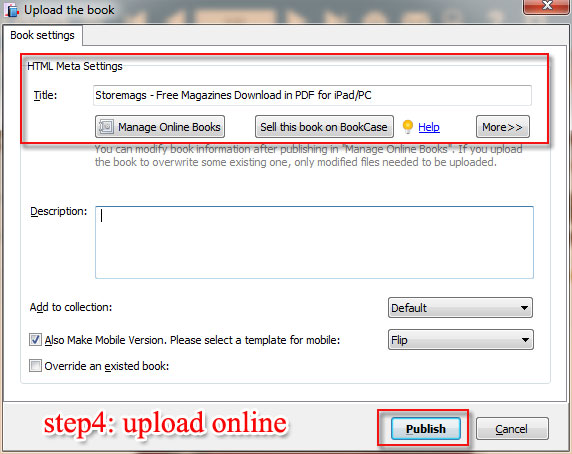 Related products
We always like improving our products based on your suggestions. Please send your feedback (or ask questions) to us in the contact page.