Is it possible to import new background file?
Question
I have to say A-PDF FlipBooK Maker is a wonderful flip book creator to create page turning magazine. But the default background image is too ugly. If I can change it with my own beautiful images which fit to the flipbook subject that will be better. Is it possible for me to import new background file?
Solution
There is no doubt that
A-PDF FlipBooK Maker
is a powerful flip book maker to convert PDF to page flip brochure for different use. Then if you think the default background is too simple to conform to the flipbook topic, of course you can import new background image file to enrich your own fancy flash magazine. In the FAQ, you will learn how to import background file steps and steps. Furthermore, it is easy to select a proper position for background file in flash magazine as well. Now please check more details as follows. Step1: Launch Program and Add PDF File. Download software from official website and then run it and click "Create New" to start importing PDF file.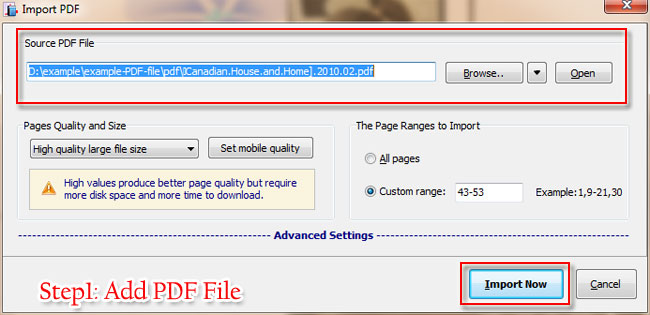 Step2: Get Background Button. Move to Design Setting window and then search the background settings in the drop-down list.
Step3: Customize Background Setting. Click "Background File" to import background file such as .png, .jpg and so on. And then move to "Background Position" option to adjust the background position in minutes. Step4: Check Background Image Effect. Finish customizing background settings and then click "Apply Change" to refresh the flash flip book to check the background images effect.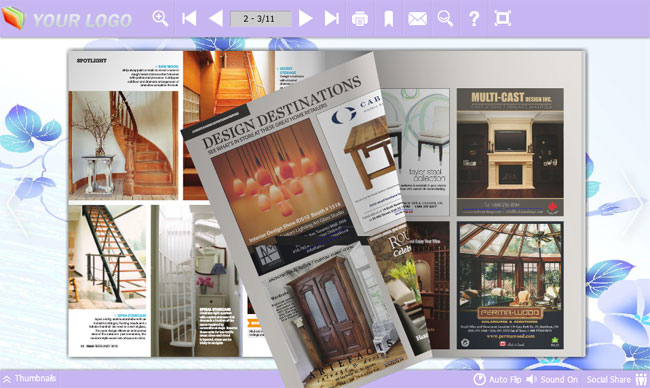 Related products
We always like improving our products based on your suggestions. Please send your feedback (or ask questions) to us in the contact page.